Priyanka Chopra appreciates Joyland's win at Cannes
Pakistani movie 'Joyland' has made history for the country in more than one category and looks like it has become Bollywood star Priyanka Chopra's favourite as well.
The Bollywood star congratulated the movie team for its win as she appreciated the Asian talent shining at Cannes Film Festival.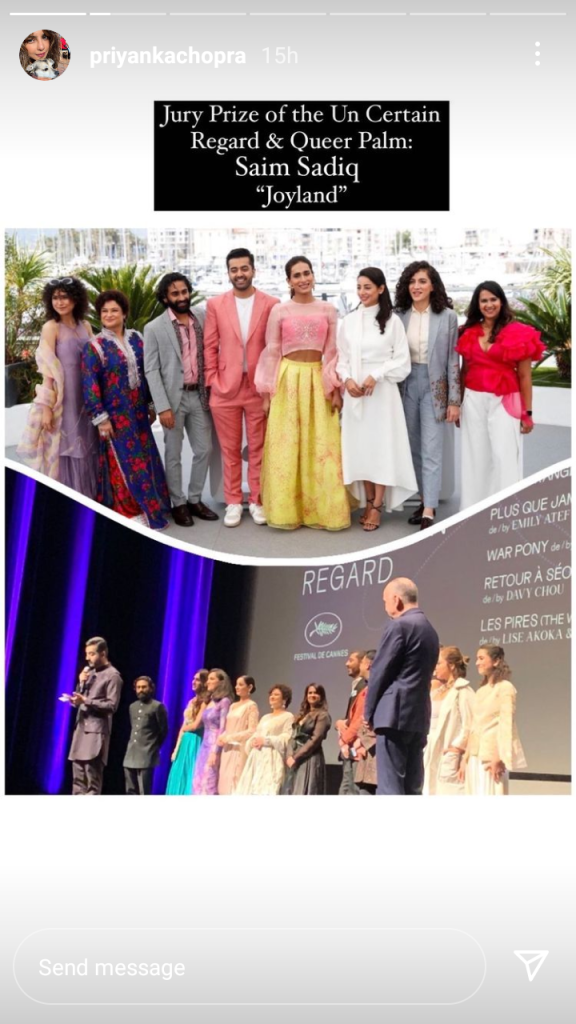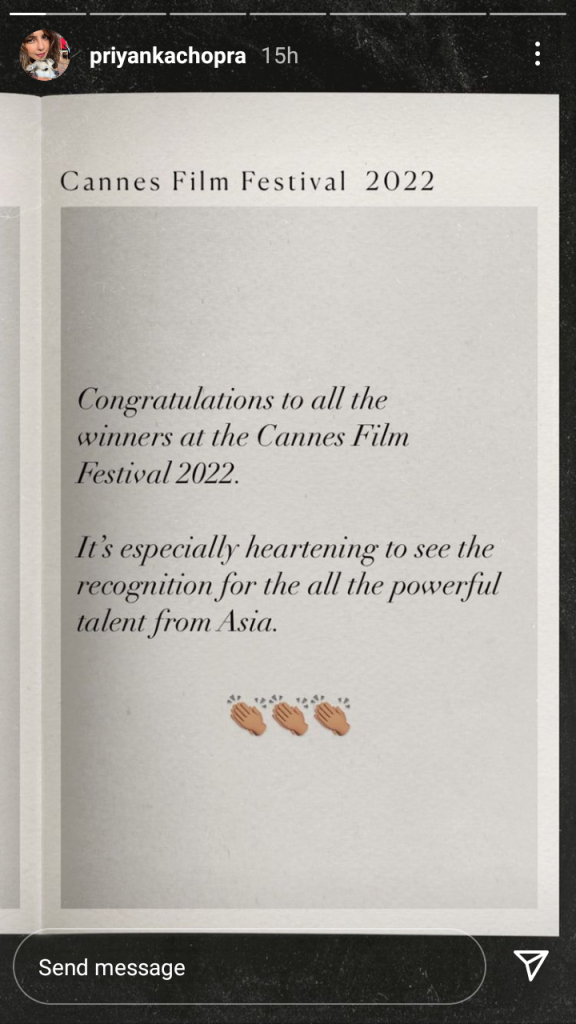 Joyland's director Saim Sadiq also responded affirmatively to Priyanka Chopra for her appreciation. On this note, the actress congratulated Saim directly for his win at the coveted film festival.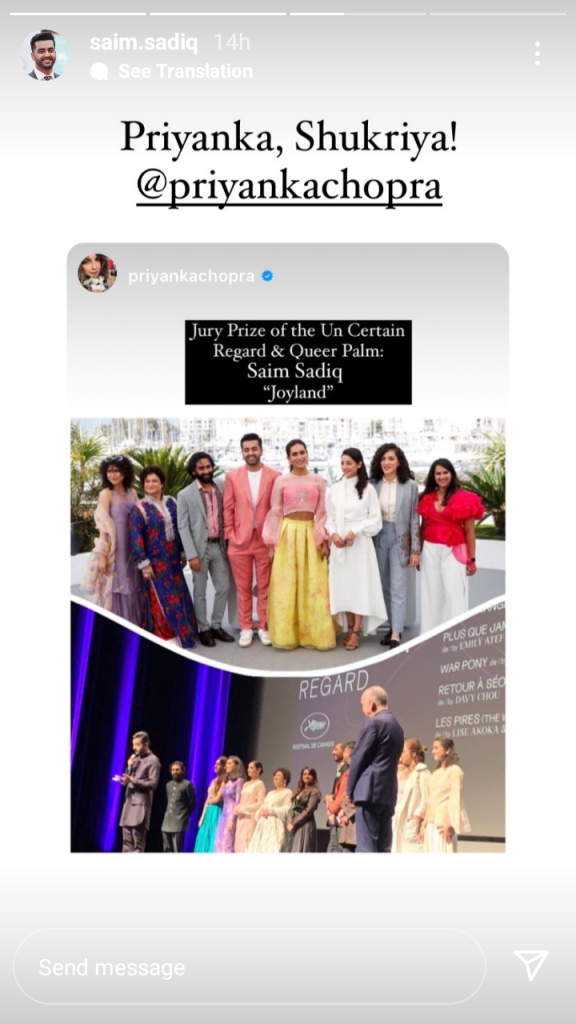 Joyland became Pakistan's first film to be selected for screening at the prestigious Cannes Film Festival. The movie went on to win the Jury Prize in the UnCertain Regard category bringing even more success for the team.
Joyland, which tackles gender and sexuality issues that are taboo in Pakistan, stars a transgender actress, Alina Khan, as the lead. Set in Lahore, Joyland tells the fictional tale of a middle-class family where a wheelchair-bound ageing but stern patriarch controls the lives of his two sons and daughters-in-law. He wants his sons to give him grandsons, but everything changes when his younger son, Haider, becomes a background dancer for a transgender dancer, Biba, played by Alina Khan, and they fall in love.