France's Macron urges Modi to respect IOK's rights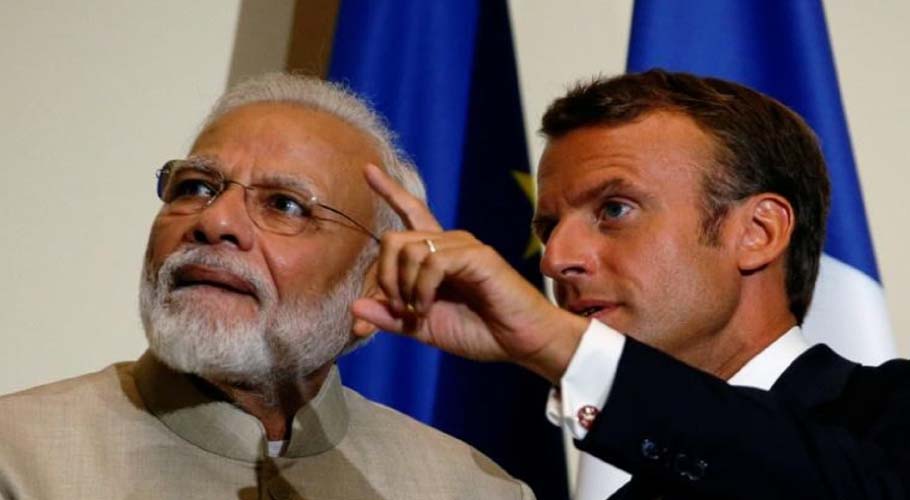 CHANTILLY:

French President Emmanuel Macron had a conversation with Indian prime minister Narendra Modi about the situation of occupied Kashmir.
The French president
said that France would remain attentive to ensure the interests and rights of the Kashmiris are properly taken into account.
Macron has a 90-minute meeting with the Indian prime minister at the chateau in Chantilly.
Macron said that he has told Narendra Modi it was the responsibility of both India and Pakistan to avoid any deterioration on the ground which could lead to an escalation.
The French president said that he would also have a similar exchange with Prime Minister Imran Khan in the upcoming days.
On 5th August, the Indian government scrapped the autonomy of occupied Kashmir. This move has sparked tensions between India and Pakistan.
People in occupied Kashmir protested today after Friday prayers against the curfew imposed by the Indian authorities as the decree has entered its 19th day.
Stores are shut, roads are empty and communication lines are still cut off. Kashmiris are restricted from using cellphones, internet, and television. 
The meeting came just two days before Macron hosts world leaders at this weekend's Group of Seven (G-7) summit in France.
Modi will also attend the three-day G-7 summit which will begin from Saturday.