President Alvi summons session of National Assembly today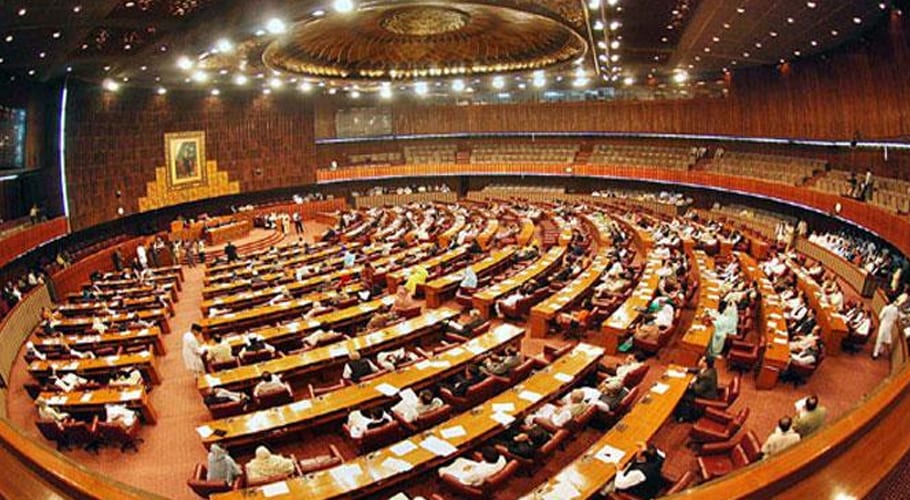 ISLAMABAD: President Dr. Arif Alvi has summoned the session of the National Assembly today in the Parliament House.
The session of the National Assembly will begin at 4:00 p.m on Wednesday.
A press release issued earlier stated that the president would summon the session in the exercise of powers conferred by clause (1) of Article 54 of the Constitution of the Islamic Republic of Pakistan.
Read more: National Assembly to issue passes for general visitors
Last week the Supreme Court had allowed the federal government to grant a six-month extension to COAS General Qamar Javed Bajwa.
In its short order, the Supreme Court ordered the government to bring necessary legislation within six months' time.
The parliament was also directed by the court to introduce a bill for the appointment of army chief under Article 243.
Also read: NA Speaker calls for protecting rights of specially-abled people
On 28th November, the Supreme Court granted the army chief an extension in his service for six months.
The COAS was scheduled to retire on 29th November 2019 but Imran Khan extended his services for another three years which was turned down by the supreme court.
General Bajwa took command of the Pakistan Army on 29th November 2016 as the 16th Chief of Army Staff when the country had been fighting a fierce war against terror, and faced internal and external challenges.
Also read: Parliamentary meeting underway to nominate ECP members