PPP, PML-N agree to hold APC after Eid-ul-Azha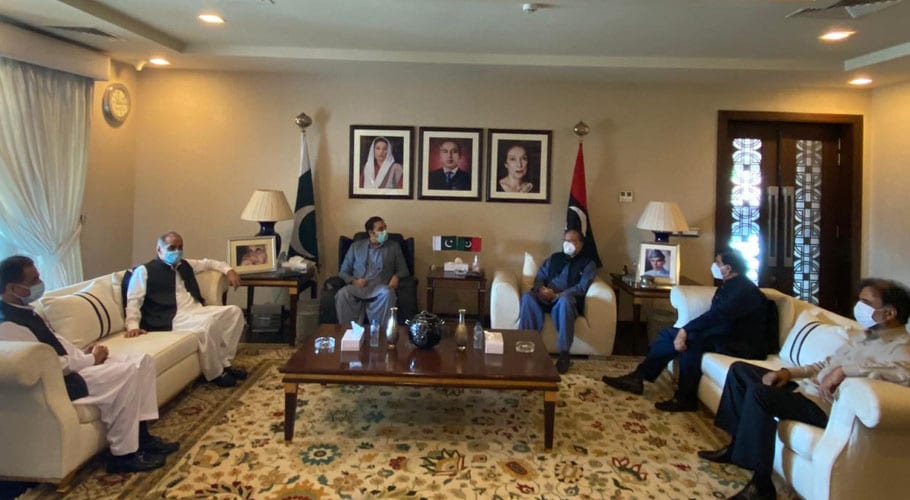 LAHORE: The Pakistan Peoples Party (PPP) and Pakistan Muslim League -Nawaz (PML-N) have agreed to convene an All-Parties Conference (APC) immediately after Eid-ul-Azha to devise a joint strategy against the government.
A PML-N delegation including Ahsan Iqbal, Saad Rafique, and Ayaz Sadiq reached Bilawal House in Lahore to meet the PPP chairman Bilawal Bhutto Zardari and finalise the agenda for the conference.
Addressing the media after the meeting, PML-N leader Ahsan Iqbal said that the PPP and PML-N are unanimous in agreeing that the current government was responsible for the economic crisis in the country.
He said Pakistan was facing internal and external threats due to the incumbent government, and no country can continue to exist with such a devasted economy. He said the government was making life extremely hard for the masses and it was unlikely to expect them to improve the standard of living.
He said getting rid of this government is in line with the aspirations of the people of Pakistan. Therefore, he announced an All-Parties Conference will be held immediately after Eid-ul-Azha after consultations with all parties.
Yesterday, PML-N President and Leader of the Opposition in the National Assembly Shehbaz Sharif also held a telephonic conversation with Bilawal in this regard.
Bilawal had inquired about Shehbaz's well-being and expressed good wishes for his health. Shehbaz had also sent a message of goodwill for former President Asif Ali Zardari's health.
The opposition's movement against the government is expected to gain momentum in the coming week as Bilawal visits Lahore. A meeting with Shehbaz Sharif is expected even though PML-N has been isolating due