Pooja Bhatt agrees to join stand-up comedian Shehzad Ghias' podcast as a guest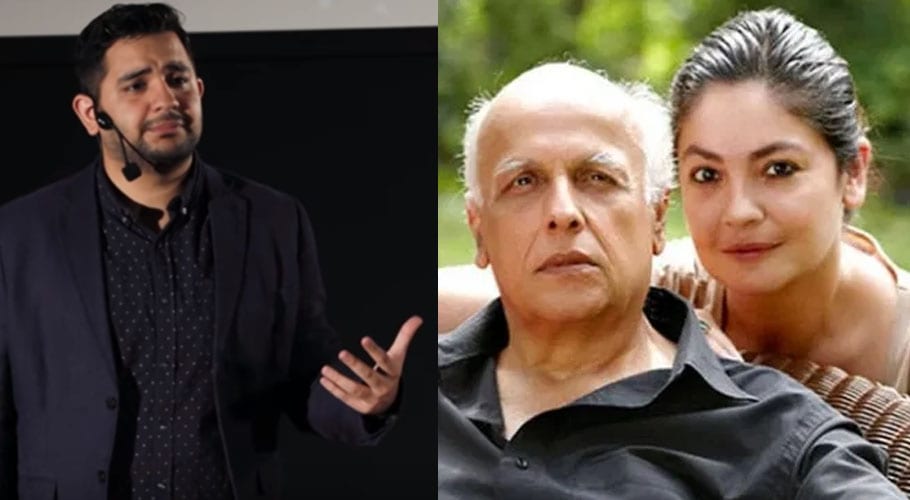 Bollywood actress Pooja Bhatt has agreed to become a guest of famous stand-up comedian Shehzad Ghias Shaikh who recently expressed his wish to host the Bombay Begum's Pooja Bhatt on his podcast.
While taking to Twitter, the content creator wrote that as the Indian Netflix series popular in Pakistan, he would love to interview one of its actresses and famous filmmaker Mahesh Bhatt's daughter Pooja Bhatt on his podcast. 
With #BombayBegums being just as popular in Pakistan. I would love to host @PoojaB1972 on the @ThePakistanExp1 to discuss her work and career. @PoojaB1972 please come on the podcast? 😊

— Shehzad Ghias Shaikh (@Shehzad89) March 18, 2021
Interestingly Pooja herself also responded to Shehzad's tweet that she would be delighted to join.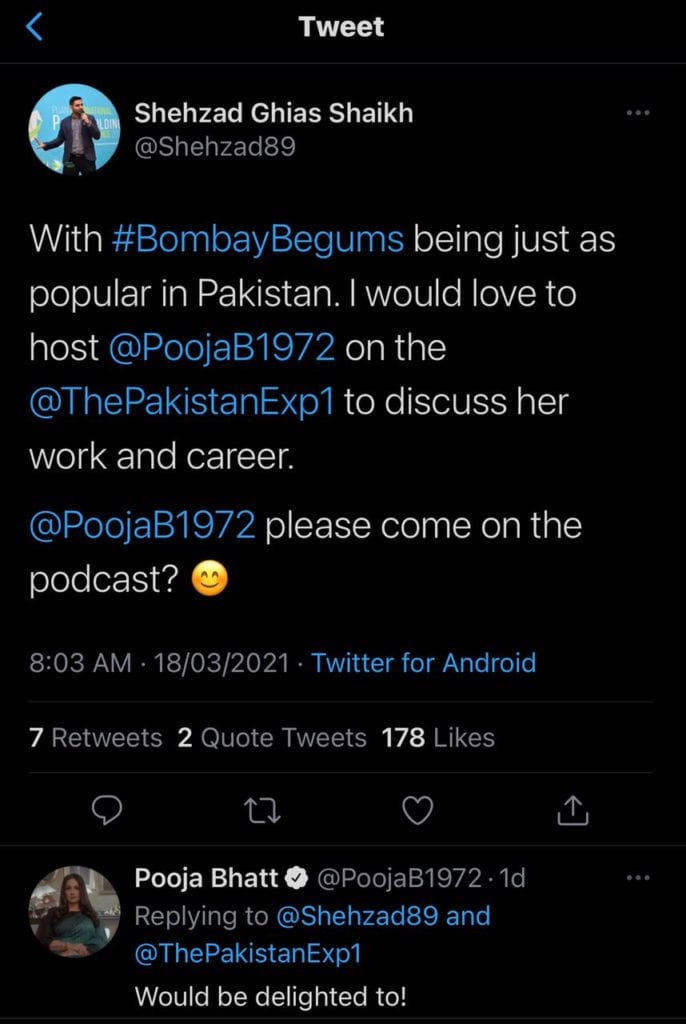 The actress made her acting comeback after two decades with Bombay Begums. Bhatt plays the role of Rani, the CEO of a bank, on the show that explores various topics ranging from harassment at the workplace, power politics in an organisation, and more.