Policewoman accused of threatening Lahore businessman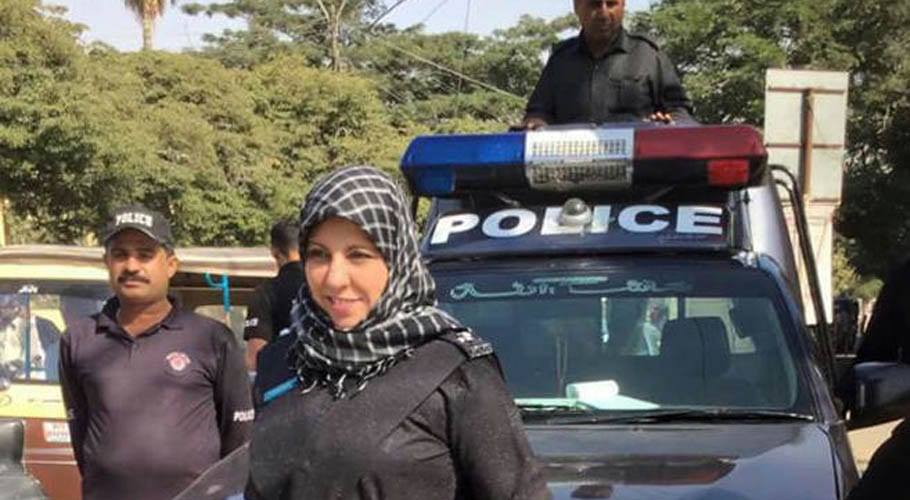 KARACHI: A female policewoman of Sindh Police Inspector Ghazala, who had earlier blamed senior officials for harassing her, is allegedly involved in embezzling and issuing threats.
A Lahore-based businessman, Naeem alias Kalu, has accused the police official of receiving vast amounts from him and threatening him and his son.
Naeem released an audio recording stating that he owns a construction and real-estate business in Lahore.
Naeem said he met Inspector Ghazala a few years ago and considered her an upright police officer. They met on several occasions in Lahore and Islamabad while he also visited Karachi. He alleged that Inspector Ghazala has been receiving a large amount worth millions and her sons, Khizer and Babar, are threatening him.
He claimed to be received threats from other policemen and has urged Inspector General Police to take action against her and ensure his family's safety.
Ghazala was the first woman station house officer (SHO) to be appointed in Karachi's Clifton area. A week ago, she had blamed senior police officials of harassing her but has not named anyone.