PM to discuss budget proposals for FY22 in cabinet meeting today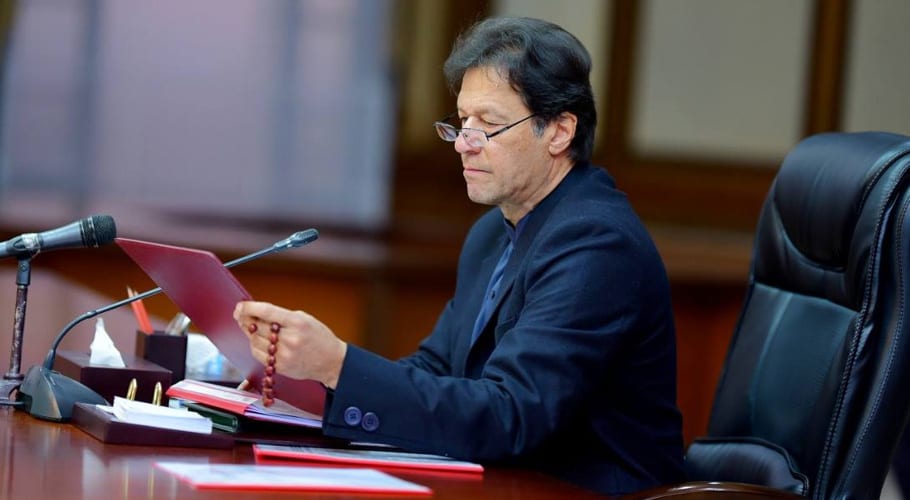 ISLAMABAD: A meeting of the federal cabinet chaired by Prime Minister Imran Khan will be held today in which the budget proposals for the next financial year will be considered.
According to details, a 21-point agenda of the national and political session including budget proposals will be reviewed in the federal cabinet meeting. The cabinet will also consider the country's economic situation.
During the meeting, issues related to Sindh, national affairs and the situation of the political alliance of opposition parties (PDM), and other important issues will be discussed. Coronavirus cases and vaccine supplies will also be considered. 
In addition to next fiscal year's budget proposals, the cabinet is likely to approve the humanitarian assistance to Tajikistan for controlling the virus. The approval of the government representative on the board of directors of K Electric is also part of the agenda of the meeting.
Read more: PM Imran kicks off five-day nationwide anti-polio drive
The draft Capital Territory Rules 2020 will be presented during the cabinet meeting. The appointment of MD Utility Stores Corporation will be confirmed. Approval will also be given to set up a committee to review the audio and video content of the national anthem.
The report of the Cabinet Committee on Transport and Logistics will be presented during the meeting. The appointment of MDAP will be confirmed. Confirmation of the decisions taken in the privatization committee meeting is also part of the agenda of the federal cabinet meeting.
A report on amendments to the criminal law will be submitted and the federal cabinet meeting will also ratify the appointment of the board of directors of First Women Bank and the decisions taken at the last meeting of the ECC (Economic Coordination Committee).
Earlier, the federal cabinet congratulated PM Khan on the improvement in the country's economic growth. It was also decided to send a special visa package for Chinese nationals affiliated with CPEC and to send assets to Bosnia to prevent corona.
Last month, on May 25, the federal cabinet approved the appointment of a new PTV board and Capt (retd), Munir Azam, as chairman of Pakistan Tobacco. During the cabinet meeting, Asad Umar said that the steps taken by the prime minister have improved remittances and exports.