PM should visit flood-affected areas in Sindh: Bilawal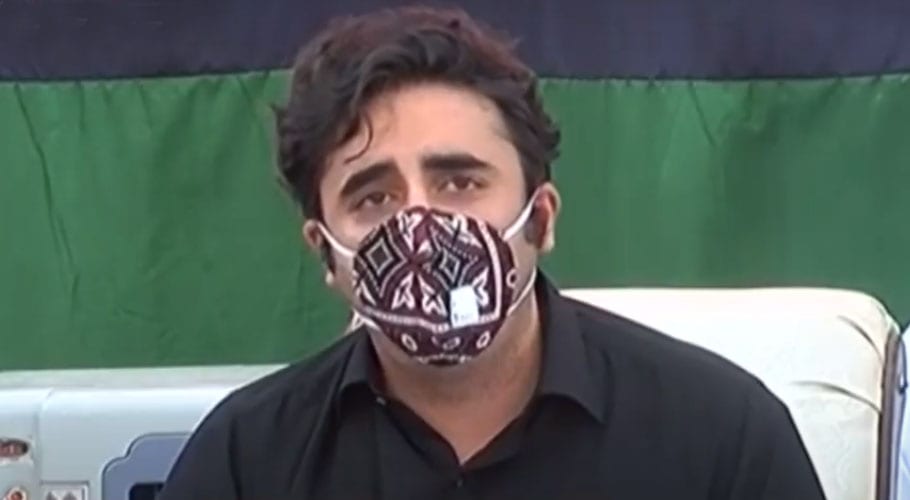 MIRPUR KHAS: Pakistan People's Party (PPP) Chairman Bilawal Bhutto Zardari has demanded the federal government should impose an agriculture emergency and provide relief to farmers in Sindh.
Bilawal Bhutto Zardari while addressing a press conference on the occasion of his visit to Mirpur Khas said that former President Asif Ali Zardari was being dragged to the National Accountability Bureau (NAB) courts.

 

All cases are nothing more than political jokes, he said.
The PPP chairman while referring to the monsoon spell in the city said that

the rains have caused the most damage in Sindh.

 

Everyone must be united for a national disaster.

 

Bilawal Bhutto said that 2.5 million people across the province were affected by the rain while people from the Kacha area of ​​Sindh were evacuated.

 
"Agriculture is the backbone of our economy and the rains damaged the economy after the coronavirus crisis," he added.

Demanding relief to the farmers by imposing an agriculture emergency, the PPP chairman said that in the current situation, the farmers have to be given relief and the farmers need help on an emergency basis.
He said that Prime Minister Imran Khan should visit the areas affected by rains and floods.