PM Khan inaugurates Torkham border crossing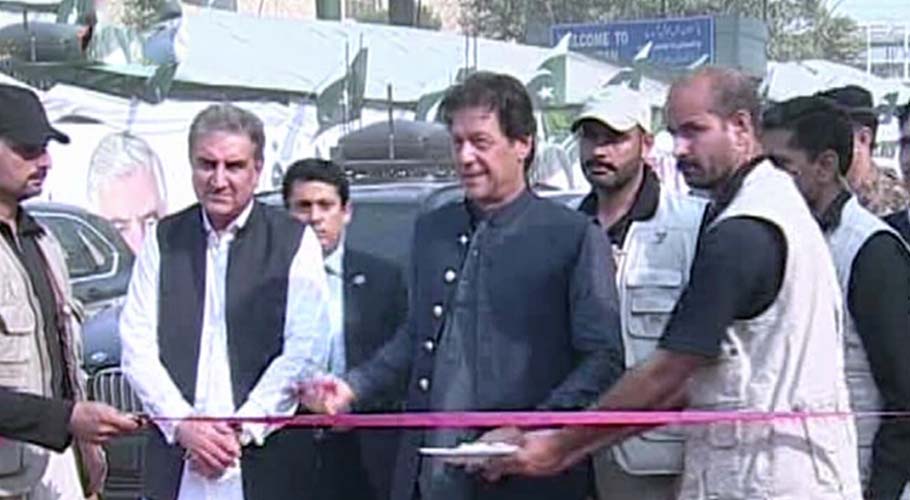 PESHAWAR:  Prime Minister Imran Khan has formally inaugurated the opening of the Torkham border crossing between Pakistan and Afghanistan.
While addressing the ceremony, the prime minister expressed hopes for the early establishment of peace in Afghanistan which would also bring prosperity to the Torkham area.
The prime minister said, "This enables the trade activities to Central Asia from the Torkham and Peshawar will become the trade hub of Pakistan besides creating employment after the establishment of trade ties."
Prime minister Imran Khan said, "The trade is increased up to 50 percent only after the opening of the Torkham Terminal and it a historical step to functionalised the border crossing for 24 hours. This would also benefit the states in Central Asia."
Earlier on 14th September, the prime minister postponed the inauguration of the Torkham border due to his hectic schedule.  The opening of the border will increase bilateral trade between the two countries.
It is to be mentioned here that around 13,000 people and 1,000 cargo vehicles pass through the Torkham Pak-Afghan border crossing daily.
Torkham is one of the 18 border crossings between the two countries and connects Pakistan's northwestern Khyber district with Afghanistan's Nangarhar province. It will now stay open round the clock for the first time in the recent history for cross-border movement.