PM inaugurates Kartarpur Corridor for Sikh pilgrims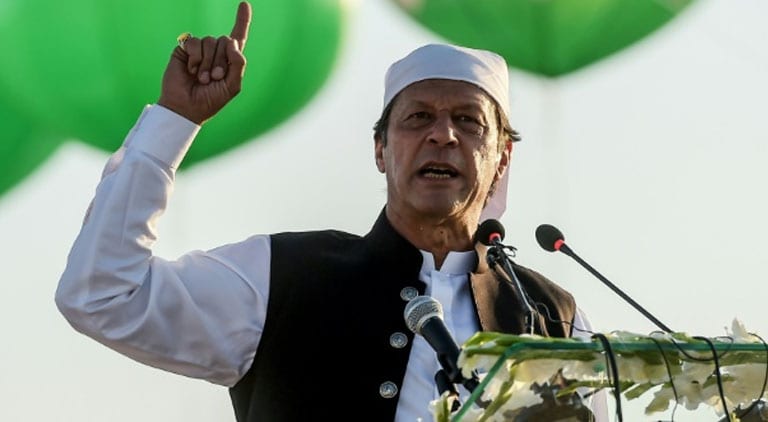 KARTARPUR: Prime Minister Imran Khan has formally inaugurated the historic Kartarpur Corridor on Saturday to facilitate entry of Sikh pilgrims from India to visit one of their religion's holiest in Narowal district of Pakistan.
Addressing a colourful ceremony, the prime minister welcomed the Sikh community and congratulated them on the 550th anniversary of Baba Guru Nanak. He said the opening of Kartarpur Corridor is just the beginning.
The prime minister expressed optimism that resolution of Kashmir dispute will bring prosperity and result in uplifting of entire South Asian region. He said the opening of the corridor will also lead to improvement in bilateral relations between India and Pakistan.
PM Imran Khan said that he sent a message to his Indian counterpart Narendra Modi to resolve bilateral issues to eradicate poverty by opening borders and promoting trade.However, he regretted that this message was not reciprocated and what is happening in Kashmir today is beyond the issue of territory.


The prime minister said a true leader is one who always unites people and brings them together and does not spread hate in order to gain votes.
"The first thing I did after becoming the prime minister was to tell Modi that poverty is our mutual problem, and the way to deal with it is to open our borders to people and trade," he said.
He said peace cannot be achieved in the region unless issue of Kashmir is resolved through dialogue. He added that this is not a territorial dispute but rather a humanitarian issue.
PM Imran Khan sent a message to his Indian counterpart give justice to Kashmiris as the benefits reaped by the people of both India and Pakistan will be immense with the resolution of Kashmir issue.
The prime minister said every prophet of Allah brought message of humanity and justice and Baba Guru Nanak in his teachings preached the message of converging of humans and spreading love.
He said the Holy Prophet (PBUH) has been sent as 'blessing for all humanity' and always gave the message of love and humanity and even forgave his worst opponents.

The prime minster gave reference to the struggle of Nelson Mandela who raised a strong voice against apartheid against racism and injustice against black people, spending 27 years in jail but forgave his opponents to save South Africa from bloodshed.
PM Imran Khan said the inability of Sikh community to visit Kartarpur is akin to Muslims standing at a close distance from Madina but being unable to visit it. He said that he has no idea about the significance of the site until last year.

The prime minister also felicitated the government and other organisations involved in the construction of complex at the corridor. Thousands of Sikhs from different parts of the world including India attended the ceremony.
Earlier, the prime minister visited different sections of Gurdawara Darbar Sahib and was briefed about its renovation. He was informed that Kartarpur has now become the world's largest Sikh gurdwara.
On arrival the prime minister shook hands with former Indian Prime Minister Manmohan Singh and exchanged views. He also met former Indian cricketer-turned politician Navjot Singh Sidhu. Governor Punjab Chaudhary Sarwar and Interior Minister Ijaz Shah were also present.