Please don't politicise coronavirus: WHO head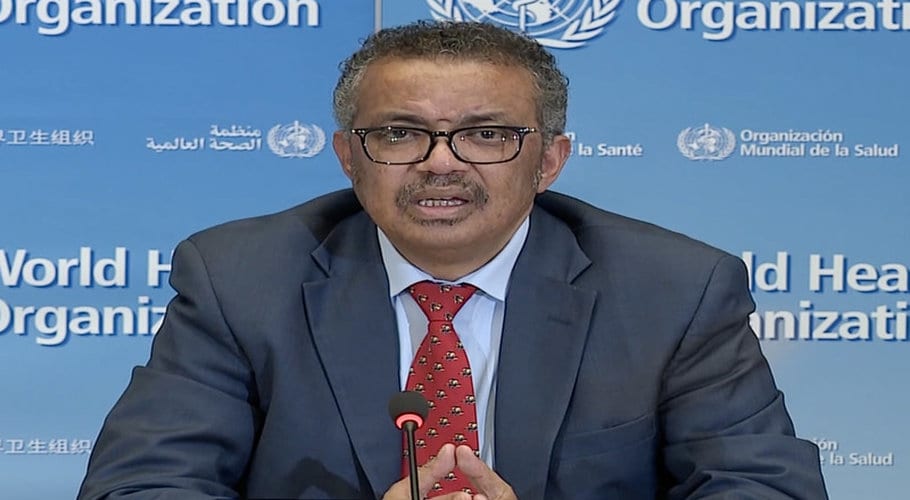 The head of the World Health Organization has called on the world leaders to not 'politicise' the ongoing coronavirus situation and focus on saving lives threatened by the virus.
The statement of the WHO head – Tedros Adhanom Ghebreyesus – came less than a day after United States President Donald Trump criticised the WHO and its relationship with China. The US President also threatened to hold WHO funding.
In a news briefing, WHO head said, "Using the coronavirus pandemic to score political points is dangerous and will only result in many more body bags."
He further said, "The focus of all political parties should be to save their people. Please don't politicise this virus. It exploits the differences you have at the national level."
The WHO head also said, "If you want to be exploited and if you want to have many more body bags, then you do it. If you don't want any more body bags, then you refrain from politicising it."
He also pleaded the world leaders to put aside differences and said, "The United States and China should come together and fight this dangerous enemy."
Tedros did not refer to Trump by name as he stressed the importance of confronting COVID-19 as a common enemy. He also stated several times that he does not mind being targeted by personal attacks.
So far, coronavirus has claimed lives of more than 88,000 people around the globe and has affected more than 1.5 million people.