PIA pilots spot suspected UFO in Karachi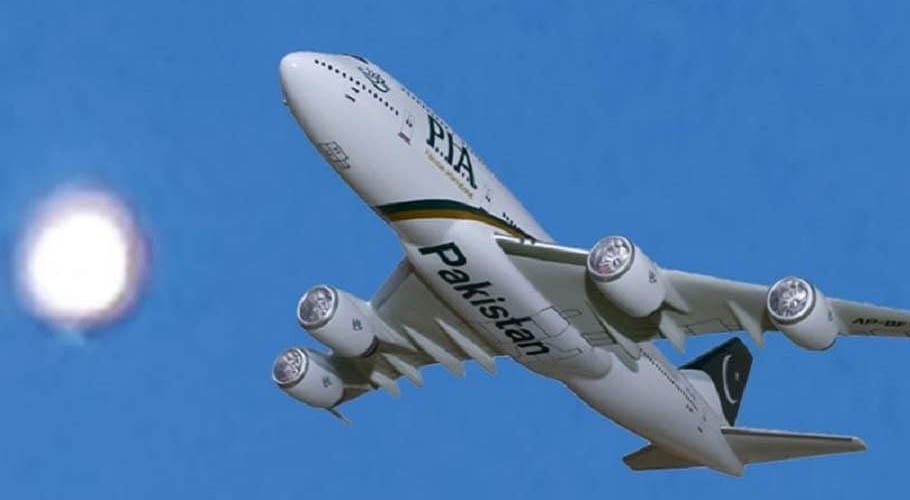 Pakistan International Airlines (PIA) pilots have reported seeing a "foo fighter", commonly known as UFO (Unidentified flying object) in Karachi on Sunday.
The term 'foo fighter' was a name given by the World War II pilots to explain the unidentified or mysterious objects seen in the sky during operations.
Blogger and UFO hunter Scott C. Waring, who regularly posts about such sightings, revealed the strange-looking phenomenon was spotted from a plane in the skies of Karachi.
According to an eyewitness account featured in Waring's blog, a "brilliant white circular object" was noticed by PIA pilots over the plane flying at 35,000 feet. The crew members started recording the unidentified object quickly after it came into notice.
According to the flight captain's observation, the object was surrounded by a metal ring and was releasing a white light from the center. The object, as seen in the video, has very little or no movement at all, hence it cannot be stated for sure whether it was moving or just hovering. The flight crew upon landing was informed such unidentified objects have been reported in the past by people across the world as well.
According to Scott C. Wang, the recorded video by PIA pilots of the unidentified object is the most focused and accurate image of a 'foo fighter' in UFO's research history. Scott claimed that it proves that aliens follow planes and keep a close eye on human activities.
A similar incident was also reported in January 2019 by PIA pilots in Karachi. A UFO was spotted by the flight crew flying 105 feet above the aircraft, while the plane was flying at an altitude of 4300 feet. The incident was immediately reported to the Air Traffic Control (ATC) in Karachi.