Permission granted to import duty free vehicles for disabled persons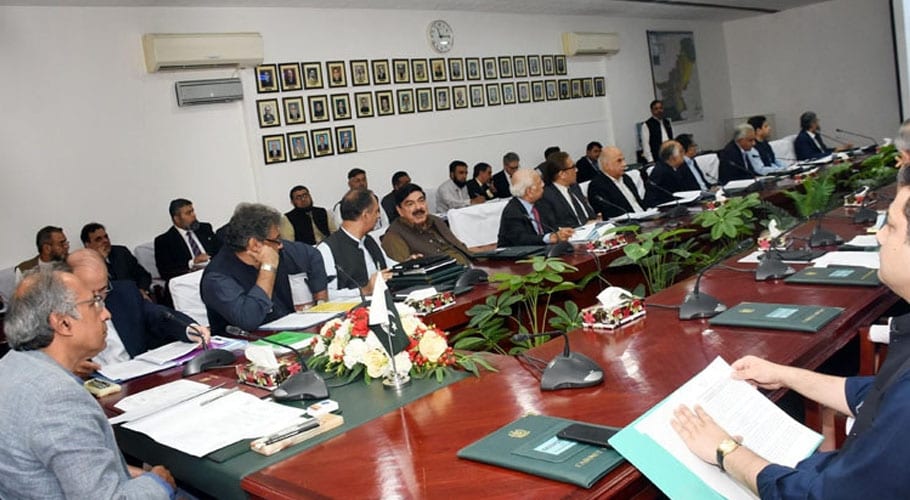 ISLAMABAD: The Economic Coordination Committee (ECC) meeting chaired by Finance Advisor Hafeez Sheikh has approved the import of customs duty-free vehicles under the Disability Scheme.
According to the statement, the income limit of persons with disabilities has been increased from Rs 1 lakh to Rs 2 lakh per month for the import of vehicles.
According to the statement, the ECC approved the establishment of the Pakistan Single Window Company and its directors. A technical supplementary grant of Rs. 219.63 million was approved for the National Command and Control Center (NCOC).
The ECC approved an additional grant of Rs. 6 billion for the Ministry of Railways. Rs 50 crore per month will be spent on salaries, pensions, and necessary expenses.
Supplementary grants of Rs. 96.1 million were approved for religious madrassas. A supplementary grant of Rs. 16 crore was also approved for skills program for all.
Read more: Pakistan's literacy rate increased to 60 percent: Economic Survey
It may be recalled that during a visit to the Pakistan Stock Exchange last week, Finance Advisor Abdul Hafeez Sheikh had said that the government was trying to uphold the rule of law in the country and eradicate corruption.
He said that the eyes of the whole world are on Pakistan and we are facing economic difficulties but we still have to move forward but the performance of the Pakistan stock market is excellent.
He had said that the government was trying to uphold the rule of law and eradicate corruption. Exports are a big challenge for us and there has been no work in the export sector in the past but we are trying to increase exports further.