People want development and not chaos: CM Buzdar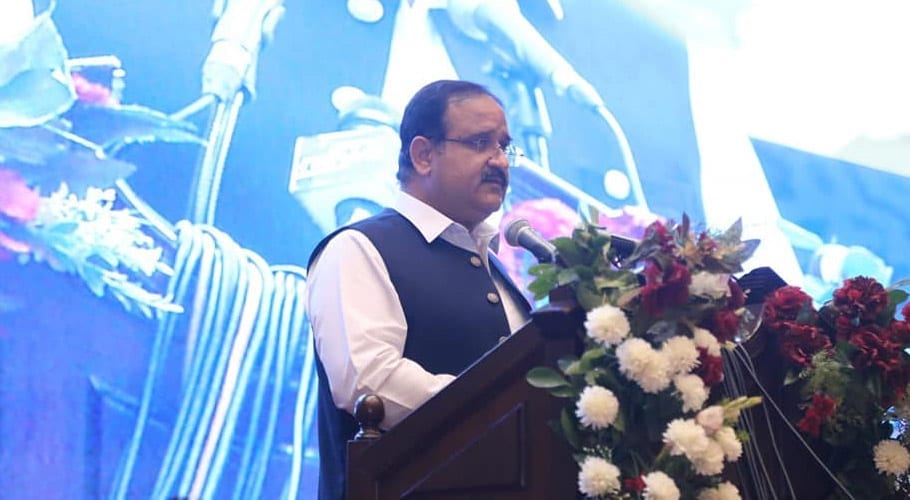 LAHORE: Punjab Chief Minister Usman Buzdar while reacting to the political rhetoric before the Pakistan Democratic Movement (PMD) meeting said that people want development and not chaos.
Members of the Assembly called on Punjab Chief Minister Usman Buzdar in Lahore. During the meeting, the steps taken by the Punjab government for the construction and development of Data Darbar City and the provision of facilities were discussed.
The elected representatives presented suggestions for solving the problems of the citizens. Members of the Assembly gave various suggestions to Punjab chief minister to solve the problems of the citizens.
Talking on the occasion, the Punjab chief minister said that we are launching development projects worth billions of rupees for Lahore. During the talk, the CM Buzdar said that the Punjab government believes in resolving public issues in consultation with the elected representatives while the agenda of the PDM is to obstruct the development journey. People want development, not chaos.
Read more: CM Buzdar, Asim Bajwa agree to establish CPEC Tower in Lahore
He said that unfortunately, the corrupt gang of the opposition had forgotten the national interest. Shame is the destiny of these elements. The corrupt gang cannot mislead Zinda Dalan-e-Lahore. We will respond to negative politics by serving the people, he maintained.
Earlier, Pakistan Tehreek-e-Insaf (PTI) senator Faisal Javed Khan accused the former prime minister's daughter of threatening PML-N lawmakers to resign.
In a message on Twitter, the senator reacted to a statement made by Maryam Nawaz, saying that most of the PML-N's own members were not with her, so they had resorted to threats.