Pakistani space scientist denies presence of UFO in Karachi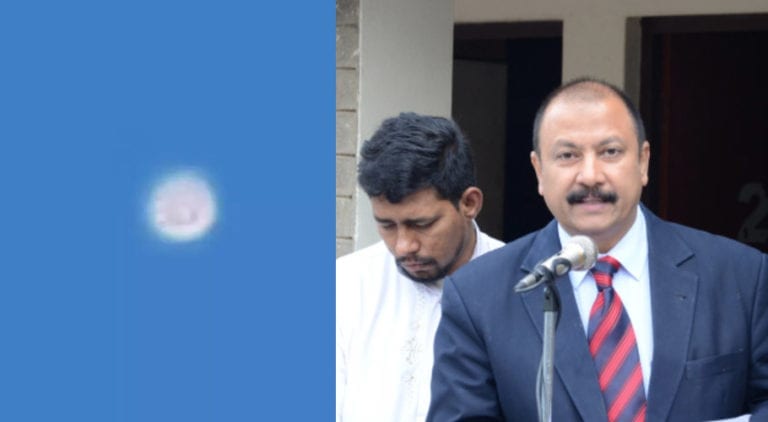 LAHORE: A Pakistani space scientist has denied the existence of an Unidentified Flying Object (UFO) in Karachi, saying the object viewed in the sky was a type of cloud.
Javed Sami, a space scientist and professor at Punjab University, reacting to the claim made by the Pakistan International Airline (PIA) pilot a few days ago that he saw a UFO) that he spotted a UFO in the sky during a domestic flight.
The scientist dismissed the claim and said the object was a lenticular cloud. He said aircraft normally flies at an altitude of 37,000 feet but it can be seen in the video that a PIA plane is flying at an low altitude of 1,000 feet when the object was spotted.
He explained the PIA pilot saw a lenticular cloud which is nothing unusual but rather a natural phenomenon. These clouds are often spotted by commercial pilots often when a plane is flying at a speed of 500 to 900 km per hour which leads to movement while viewing.
This incident occurred last week when a pilot of the national airline captured a picture of a very shiny, unidentified flying object (UFO) that he spotted in the sky during a domestic flight PK-304.
The pilot saw the UFO near Rahim Yar Khan while operating a regular flight to Lahore from Karachi. He said the UFO was extremely bright despite the presence of sunlight and spotting such a bright object during daytime is rare.
A PIA spokesperson said that the UFO was spotted on January 23 by the pilot during a Lahore-bound flight from Karachi and was seen at around 4pm near Rahim Yar Khan.
It cannot be said for certain whether it was a UFO or something else, the spokesperson said, adding that the captain of the flight had immediately reported the sighting back to the control room. The video of the UFO has also gone viral on social media.