Pakistan to permit 5,000 Indian pilgrims without visa: Sohail Mahmood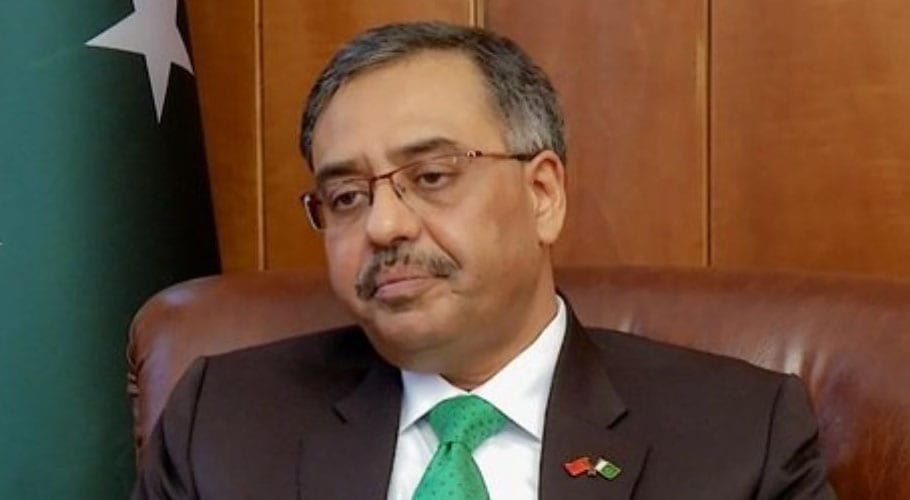 ISLAMABAD: Foreign Secretary Sohail Mahmood has said that Pakistan would permit 5,000 Indian pilgrims of all faiths without a visa.
Briefing the diplomatic corps on Kartarpur Sahib Corridor, Sohail Mahmood said that Pakistan has taken the step to meet the long-standing request of the Sikh community across the world.
He said, "Opening of the corridor is in line with the Islamic principles, Pakistan's policy of promoting inter-faith harmony, and Quaid-e-Azam's vision of a peaceful neighbourhood."
He said, "The first phase of the construction of Kartarpur Sahib Corridor project and renovation of Gurdwara Darbar Sahib Kartarpur, which has now become the world's largest Sikh Gurdwara, has been completed in record time."
Also read: Posters appreciating PM for Kartarpur corridor display in India
According to a statement released from the Foreign Office, the secretary stressed that Pakistan would permit 5,000 Indian pilgrims of all faiths without a visa with the provision for additional numbers on special occasions, subject to capacity.
He added that as a part of a series of activities to celebrate the 550th birth anniversary of Baba Guru Nanak, the government of Pakistan has issued a special coin and a commemorative stamp.
The foreign secretary stated that besides the Kartarpur Sahib Corridor, pilgrims from India would be coming through Wagah border as well.
Also read: Pakistan rejects baseless Indian media reports about Kartarpur
Kartarpur is a visa-free corridor where Sikh pilgrims can come after getting their passports scanned and bio passport scanned, and biometric confirmation with a nominal payment of service charges of only 20 dollars per head. The pilgrims will come in the morning and will return in the evening.