Pakistan not immune to COVID-19's economic shock: WB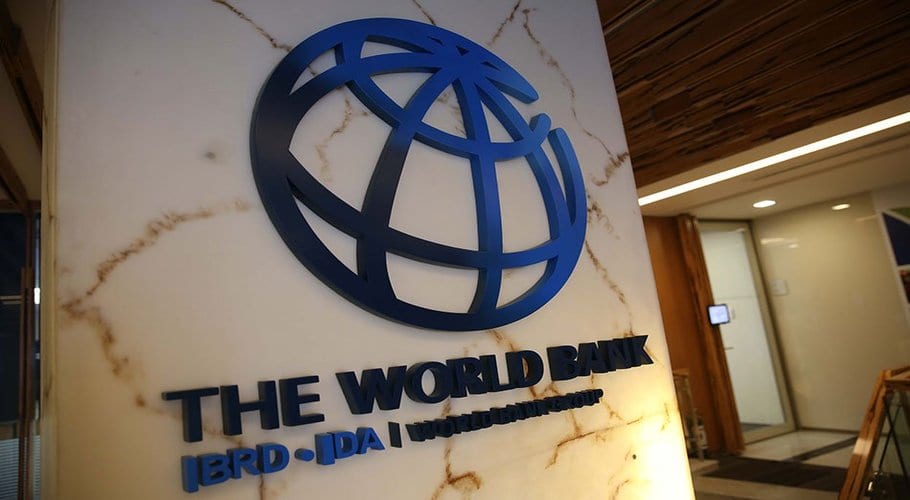 LAHORE: The World Bank has said that Pakistan is not immune to the economic shock caused by the coronavirus as the country's export declined by 34 percent in May compared to the same period last year.
During the All Pakistan Business Forum (APBF) session, World Bank Senior Economist Gonzalo Varela said that every crisis presents an opportunity. "Whereas COVID-19 has provided the world and Pakistan with an opportunity to initiate structural reforms in institutions," he asserted.
The APBF arranged the meeting in order to discuss the current economic situation in Pakistan and come up with some key steps to revive and sustain economic growth during the post-corona slowdown.
The World Bank senior economist said that short-term global trade recruits did not offer room for optimism as experts forecast reduction in exports in the months ahead.
"At such a time, exports are crucial to Pakistan's recovery because they are labor-intensive and provide plenty of good jobs for Pakistanis," he added. "Global and regional trade integration offers Pakistan a tremendous potential in driving and sustaining growth and poverty reduction," he further added.
Read more: Pakistan receives $500 million each from World Bank, ADB
APBF President Syed Maaz Mahmood appreciated the debt relief measures taken by G-20 countries, the International Monetary Fund (IMF), and World Bank for developing countries including Pakistan.
He urged the multilateral development partners, including the World Bank, to play their due role by investing in the social sector rather than mega-development projects only, which would help in bringing the focus of member governments back to social sector development.