Pakistan cannot bear another controversial election: Sherry Rehman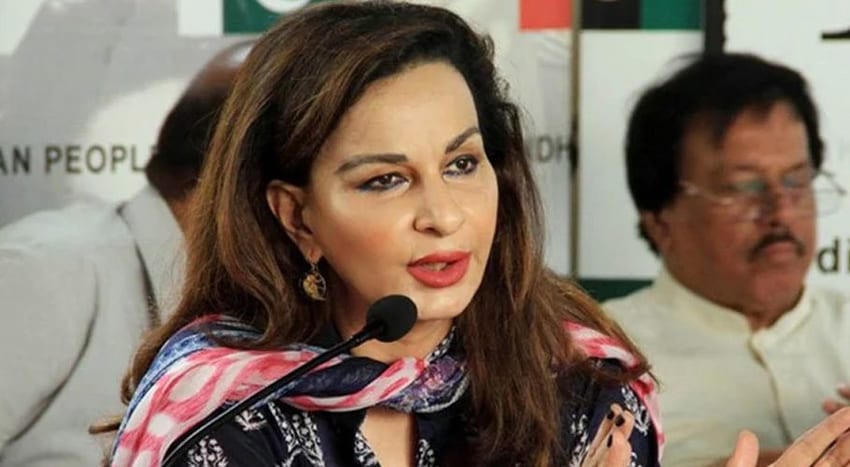 ISLAMABAD: Pakistan People's Parry Senator, Sherry Rehman fired a broadside at the government, saying the treasury benches trampled democratic norms through its "artificial majority" and that too in the presence of the speaker.
Rehman's remarks come a day after the parliament's joint session approved 33 bills including the contentious Elections (Second Amendment) Bill, 2021, which paved the way for the use of EVMs in the next general elections. The legislation drew strong criticism from the opposition, which claimed that the government was introducing electronic machines to doctor poll results for its own mileage.
"Whatever happened in yesterday's session was worse than martial law and the government made an attempt to rig the next elections," she added.
She said the opposition had offered to resolve differences through talks, "but the NA speaker backtracked on his word and bulldozed the session a day after writing a letter to the opposition."
Rehman said the use of EVMs had been rejected the world over and countries like Germany Italy, US had all discarded it.

Read more: Parliament passes bill on using EVMs in elections, overseas voting rights
"The Supreme Court in Germany termed that EVMs cannot keep the secrecy of people's vote and hence declared it unconstitutional," explained Rehman.
The PPP lawmaker said that the government made the entire electoral process controversial through legislation disputed by other members of the House. She further added that the government neglected the Election Commission of Pakistan which was a major stakeholder in the election process.
Taking exception to the "hasty passage" of the electronic voting machines (EVM) bill in the joint parliamentary joint session a day ago, PML-N leader Ahsan Iqbal on Thursday warned that EVMs could be tampered with to manipulate election results.
The PML-N leader said Nov 17 would be remembered as the darkest day in the history of Pakistan, adding that the opposition would have to take the "parliament issue" to the court.