Pakistan Air Force aircraft crashes near Attock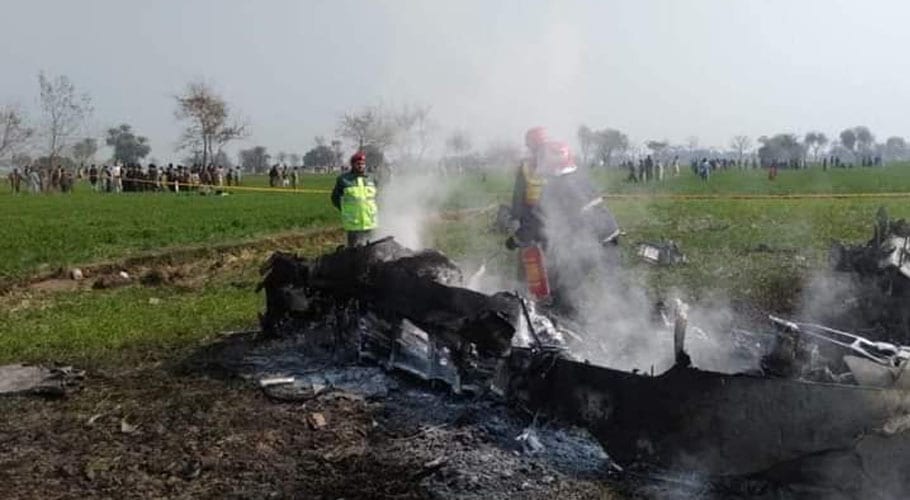 ATTOCK: A Pakistan Air Force plane has crashed near Pindigheb in district Attaock but no casualties have been reported.
A spokesman for the Pakistan Air Force said the plane was on a training flight when it crashed.

 

The pilot of the plane ejected in time and was safe during the crash.
The statement said that the incident happened during a routine training mission. "The pilot ejected safely. No loss of life or property has been reported on ground," it added.
The PAF said that a board of inquiry has been ordered to investigate the cause of the crash which is the fifth such incident since the start of this year.
In March, a PAF F-16 aircraft crashed near Shakarparian in Islamabad during rehearsals for the March 23 parade during which Wing Commander Nauman Akram was martyred.
On 12th February, a PAF trainer aircraft crashed during a routine training mission near Takht Bhai in Mardan district, Khyber Pakhtunkhwa. This was the third PAF training aircraft to have crashed while on a routine training mission in less than two months.
In the same month, a PAF Mirage aircraft, which was also on a routine operational training mission, had crashed near the Lahore-Multan Motorway but the pilots had ejected safely.
Earlier in January, a PAF aircraft had crashed while on a training mission near Mianwali. Both pilots Squadron Leader Haris bin Khalid and Flying Officer Ibaadur Rehman aboard the PAF FT-7 aircraft had lost their lives in the crash.