Pak-China to collaborate on 13 mega agricultural projects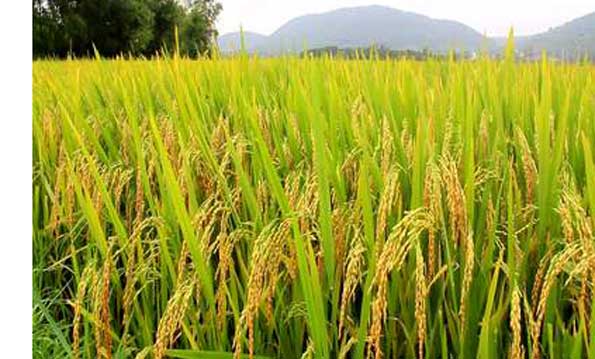 ISLAMABAD: Pakistan is proposing 13 mega projects in agricultural sector across the country in collaboration with China.
Minister of National Food Security and Research told media on Tuesday that Government is looking to improve the agricultural sector by collaborating with China. He also added that technical assistance with China will allow Pakistan to improve value addition in the primary products.
Mehboob Sultan, Minister of National Food Security and Research held a meeting with China Machinery Engineering Cooperation (CMEC). Pakistan has also signed a memorandum of understanding between Pakistan Agricultural Research Council and CMEC.
"Due to the lack of requisite technology we are lagging behind in value addition and processing hence the joint venture in this regard and adaption of best practices from China in the field of agriculture would help tap our agro resources/commodities in a befitting manner," Mehboob Sultan stated in an official statement.
"Under CPEC both Pakistan and China have gone beyond the traditional level of cooperation from assistance in crop farming, cattle farming, mechanization to food storage and export. This assistance will be mutually beneficial and bring two countries closer."
The delegation said that Pakistan has the best natural environment, water supply, and a large percentage of the working population, which could be used to get maximum agriculture output.
The delegation said the CMEC has expertise in wasteland reclamation, high tech technology, and deep processing mechanized units. They presented their long-time plans for the halal meat market, enhancing cotton production and improving access to Chinese and Middle East market.