Pak-Afghan trade issue to be resolved on priority: NA speaker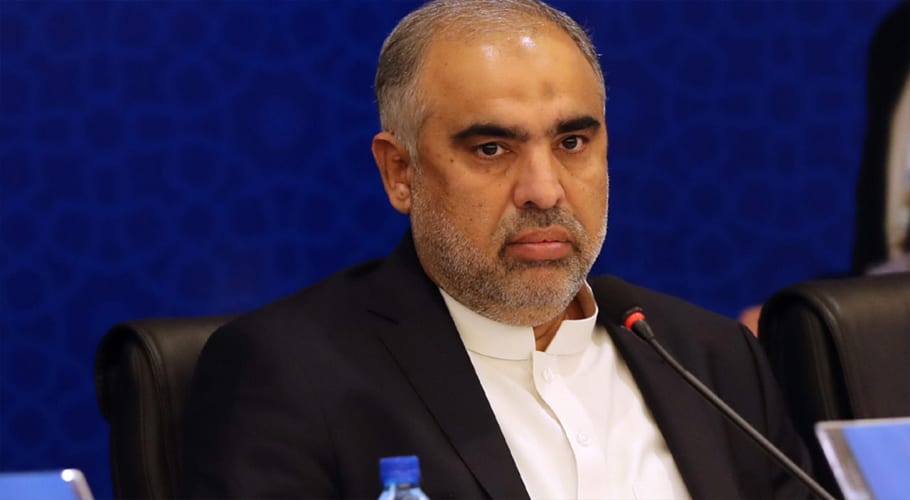 ISLAMABAD: National Assembly (NA) Speaker Asad Qaiser has said the issues and concerns over Pak-Afghan transit and bilateral trade will be resolved amicably on a priority basis.
Talking to a private news channel on Sunday the NA speaker stressed the need for increasing trade and cultural relations between Pakistan and Afghanistan.
He said the government would extend support to facilitate bilateral trade with Afghanistan and Afghan Transit Trade (ATT) to boost economic activities in the war-ravaged country.
Promotion of bilateral trade with Afghanistan was an important component of the government's vision to boost international trade, he added.
Asad Qaiser said the two countries should increase trade and cultural relations with each other as Afghanistan has a significant role in Pakistan's national economy.
He said, both the countries should also work to boost government to government and people to people contacts, adding that Pakistan had always played a significant role in establishing peace in Afghanistan because peace over there is in Pakistan's favour.
Responding to a question, the NA speaker said, "Pakistan would extend a warm welcome to Abdullah Abdullah who is heading the Afghanistan delegation for the peace process, adding that his visit would also be useful for strengthening relations between two countries".
He said that Pakistan was devising a new visa policy which would be helpful for further improving between the countries.