Over 4,364 tons sledge removed from Karachi drains: NDMA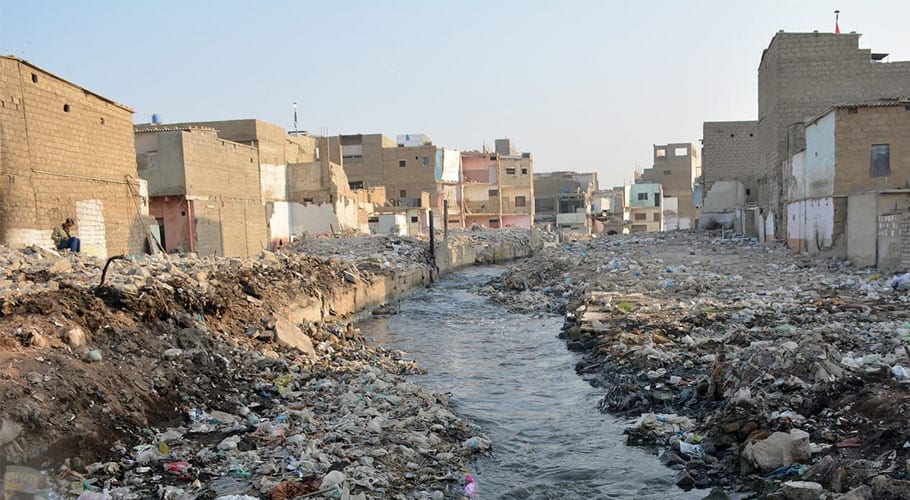 KARACHI: The spokesman for National Disaster Management Authority (NDMA) has said more than 4,364 tonnes sledge removed from the main nullahs of the metropolis.
He informed that Frontier Works Organisation (FWO) and Sindh government have removed 4,364 tonnes sledge so far from main nullahs.
According to spokesman National Disaster Management Authority (NDMA), "There are 552 big and small nullahs in Karachi from out of 38 main nullahs, cleansing of 22 nullahs had already been started on an emergency basis".
The NDMA  official further said Sindh government had agreed to cleanse 19 nullahs of the city.
While FWO had been tasked to remove garbage from Gujjar, Korangi and Moach Goth nullahs, he added.
He said, "The focus is to remove debris from 21 choked points of these nullahs".
Some 24 excavators, two loaders, 90 dumpers and 224 labours are engaged in the cleansing operation.
He said the waste taken out from the nullahs or stormwater drains is being shifted to a landfill site. The waste is being taken out with the help of heavy machinery, he added.
Earlier, NDMA Chairman Lt. General Muhammad Afzal said that the authority was tasked to clear encroached nullahs in Karachi and asked the federal and the provincial authorities to sit together to resolve the city's long-standing issues as temporary measures would only subside them rather than solving them permanently.
Muhammad Afzal said that the NDMA had launched the cleanliness drive in the city and would take measures to minimize the effects from rainfall as compared to the past. He said, "There are chances of another spell of rain in the city from 7th to 9th August".