Over 210 civilians martyred by Indian troops in IoK in 2019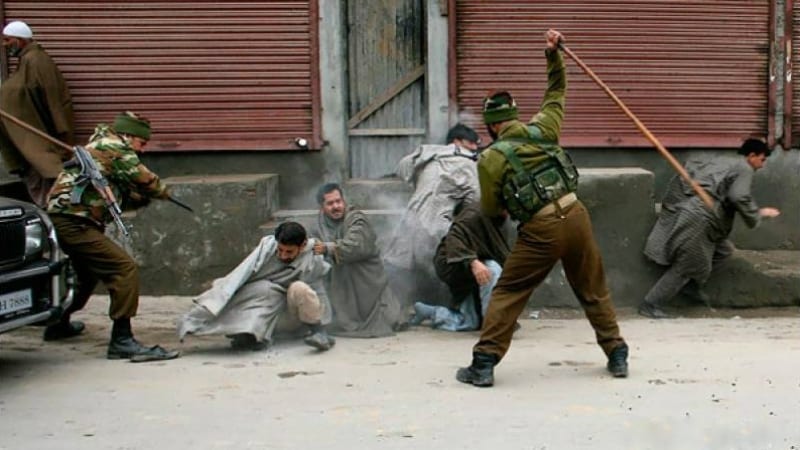 SRINAGAR: Indian forces martyred at least 210 innocent Kashmiris in 2019 including three women and nine teenagers.
A total of 14 women lost their husbands and 29 children lost their parents,  64 women were molested by Indian soldiers, while Indian forces demolished as many as 249 homes.
READ ALSO: Indian govt is trying to change demography of IOK: Mishal Malik
Indian soldiers used brute force on protesters and during house seizures and crackdowns, as many as 2,417 people were injured, including 827 in pellet shooting. A total of 162 people lost vision a
fter being hit by pellets.
Since 5 August 2019, when India revoked Articles 370 and 35A of its constitution providing special status for the occupied Kashmir, the territory particularly the Kashmir Valley and Jammu region's Muslim majority, has continued to remain under military siege and lockdown, which has entered the 150th day.
READ ALSO: India to restore SMS service in occupied Kashmir
In addition, Indian authorities did not allow people to offer any prayers, including Friday prayers for 19 consecutive weeks at the historic Jamia Masjid in Srinagar.