Over 183 new COVID-19 cases reported in Rawalpindi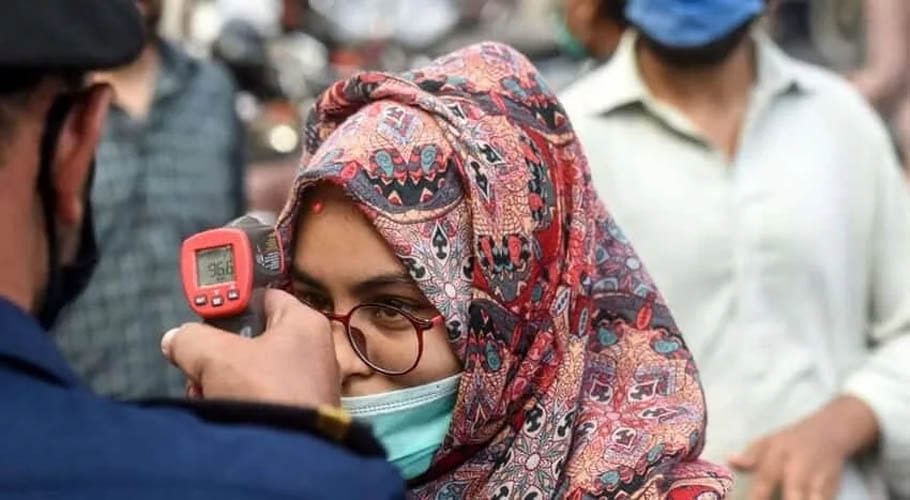 RAWALPINDI: The COVID-19 has claimed two more lives in Rawalpindi while more than 183 new cases of coronavirus were reported during the last 24 hours.
According to sources, 56 cases were reported in the Potohar division, 39 in Rawalpindi Cantt, 55 Rawal town, 7 Gujjar khan, 10 from Taxila, 09 Kallar Saydian and 4 in Kahuta.
As many as 44 patients were admitted in Holy family Hospital,19 Benazir Bhutto Hospital while 8 in Red Crescent International while Shehzad Bibi, 70 and Omar, 25 lost their lives due to COVID-19.
Deputy Commissioner said that number of C-virus patients in the district hospitals are continuously increasing while the district government, health department and others have made arrangements to control the situation.
According to the National Command and Operations Center, 42 more people have died from the coronavirus in Pakistan while 2,843 new cases have been reported.
Coronavirus attacks in Pakistan have intensified again and the number of people affected in the last 130 days is the highest today.
According to the National Command and Operations Center, the total number of people infected with coronavirus in Pakistan has reached 371,508 while 7,603 deaths have been reported.
Across the country, 1,389 patients have recovered in the last 24 hours and a total of 328,931 have been cured so far.