Comedian Hasan Minhaj denied entry at Modi's Houston rally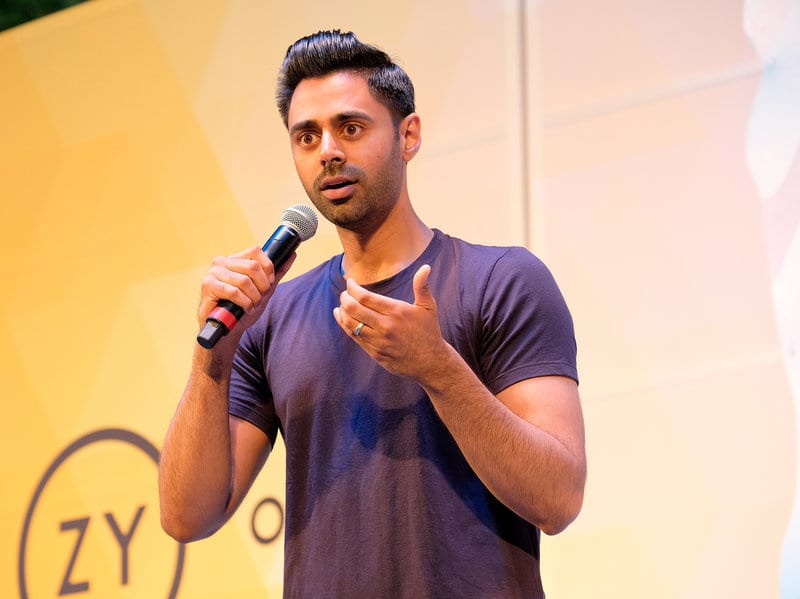 HOUSTON: Indian-American actor Hasan Minhaj on Sunday was denied entry to Indian Premier Narendra Modi's speech at NRG Stadium in Houston.
The Indian-American comedian Hasan Minhaj was barred from entering the premises by the organizers. The event organizers claim the lack of credentials and lack of space for the broadcast crew in the venue.
The videos released on the Instagram of Adam Matthew Weiss, President, and CEO of AMWPR, who was responsible for the incident shows that Mihaj was told that there was no media credentials accessible to him and his crew. The video shows the organizer told him that there was not sufficient space available for him to take his camera crew to the venue.
An Islamophobic attack on press in 3 acts: Muslim journalist and @patriotact host @hasanminhaj was denied access at Tump/Modi event. Event producers cite lack of credentials (despite credentials set for him), cite lack of space for broadcast (press pool & camera risers 1/2 empty) pic.twitter.com/4mvjwLrFGy

— The Sparrow Project (@sparrowmedia) September 22, 2019
None of the involved parties have responded to the Media in regards to the incident that took place on Sunday at NRG stadium.
There is a wide array of speculation that Minhaj was barred from the entry because of his previous criticism of Prime Minister of India, Narendra Modi, The President of United States Donald Trump and his support for the liberation of Kashmiris on Indian Independence day on 15th August.