Operation launched against land mafias in Karachi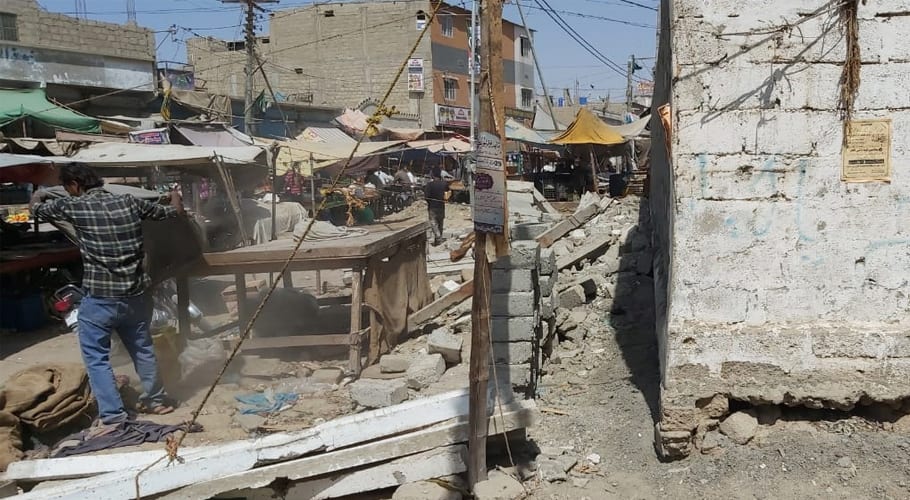 KARACHI: Project Orangi Town Municipality Karachi in light of Supreme Court has launched action against mafia involved in illegal occupying land allotted for welfare purposes.
According to details, in Orangi Town, several land mafia groups were actively involved in the capture of private plots, including state-owned plots with support of political parties.
Orangi Town Municipality has taken action against commercial activities on welfare land at Akbar Shaheed Chowk and has stopped illegal constructions.
Orangi Town Municipality has claimed that welfare lands were being recovered on the notice of Supreme Court, a case has also been reported in police station, illegal leases have been canceled and a case will also be filed in court.
Officials of Orangi Town Municipality have claimed that complaints have been lodged on relevant forums, including secret agencies; the company is bound to comply with the orders of the Supreme Court.
It is pertinent to mention here that the officers and staff of Project Orangi were not only threatened by armed Land Mafia operatives but were also attacked several times.