Only vaccinated pilgrims to perform Umrah amid coronavirus: Saudi ministry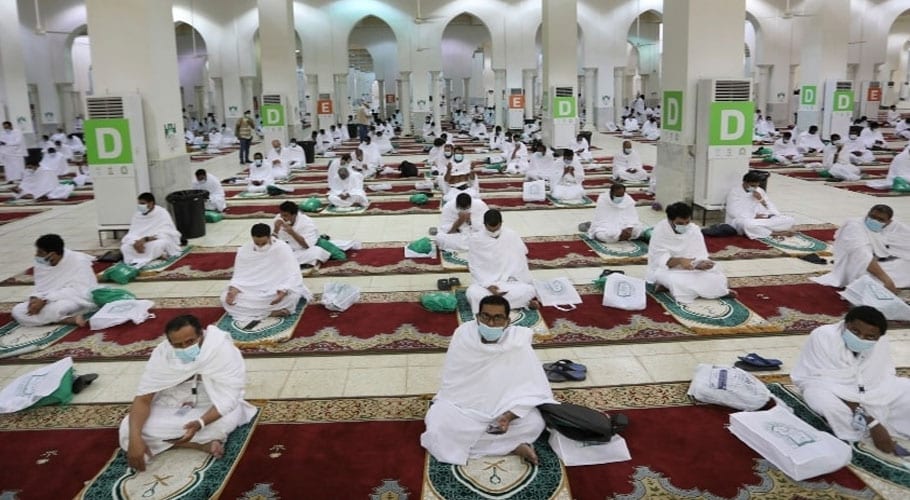 MAKKAH: Saudi Ministry of Hajj and Umrah has said that only people vaccinated against coronavirus will be permitted to perform the year-round Umrah pilgrimage, starting from Ramazan.
According to the Haj and Umrah ministry, only immunized people will be granted authorization to perform Umrah as well as prayers in the Grand Mosque in Makkah.
The ministry clarified that any person who wishes to visit the two holy mosques for the purpose of Umrah or offering prayers must have received both the shots of the vaccine, otherwise, they will not be allowed to enter the mosques. 
Even after being inoculated, all those praying in the mosques will still have to follow the Kingdom's coronavirus protocols, the ministry added. 
Visitors and pilgrims will be able to choose the date and time of their visit to the mosques contingent upon strict adherence to the coronavirus protocols, the ministry said. 
#BREAKING: #SaudiArabia's Ministry of Hajj and Umrah will grant Umrah and visit permits to the Two Holy Mosques to vaccinated people only starting from Ramadan pic.twitter.com/JXDH2xx4wl

— Saudi Gazette (@Saudi_Gazette) April 5, 2021
Earlier, the Saudi government had announced that there would be no iftar gatherings or Aitekaf at the Grand Mosque and the Prophet's Mosque in Madina during Ramazan.
Visitors from outside the country will not be able to perform Umrah during Ramazan as Saudi Arabia has already suspended international flights.
The country's General Authority of Civil Aviation (Gaca) earlier said international flights will be allowed to resume on May 17 — after Ramazan is over.
In 2020, Saudi Arabia had hosted a drastically reduced Haj in late July for the first time in modern history, with a few thousand domestic pilgrims instead of the usual white-clad sea of some three million Muslims.