Coronavirus: Senate passes resolution to enhance efforts in vaccination drive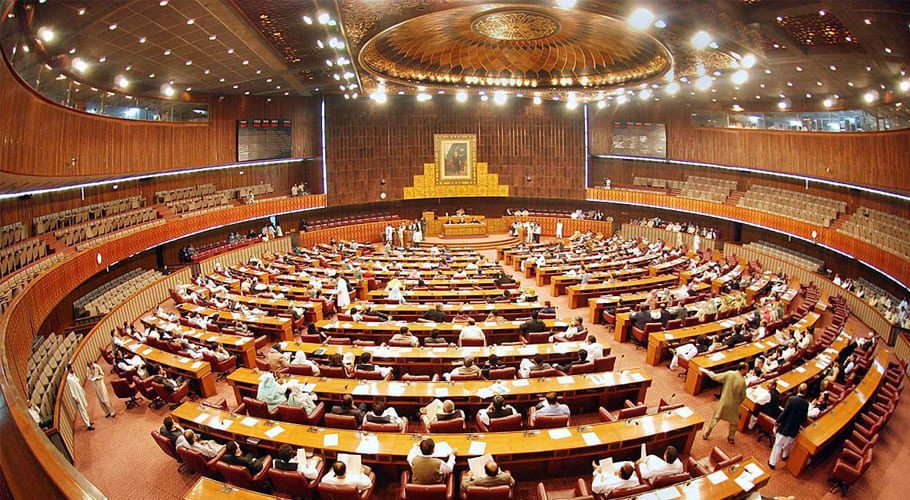 ISLAMABAD: The Senate on Monday passed a resolution regarding increased efforts in vaccination campaigns against the COVID-19.
As per details, the resolution urged the government to give either free-of-cost anti-corona vaccine to the general public or at the original international market price.
Special Assistant to the Prime Minister on Poverty Alleviation and Social Safety Senator Sania Nishtar called upon the entire society to fight the third wave of the COVID-19 pandemic and make the vaccination drive successful.
Speaking on a resolution in the upper house of the Parliament, she said the pandemic was a national security issue that should be dealt with by keeping aside the political differences.
Sania Nishtar said the government successfully dealt with the first two waves of the virus keeping in view the lives and livelihood of citizens.
The government has fixed prices of the vaccine under the Drug pricing policy in a transparent manner and as per worldwide norm, elderly people and frontline health workers were being vaccinated against the virus on a priority basis, Nishtar said.
Meanwhile, Special Assistant to Prime Minister on National Health Services, Regulations, and Coordination Dr. Faisal Sultan said that the government has started the next phase of the COVID-19 vaccine in the country from March 10 with the vaccination of citizens of 60 years and above.
Talking to the media he said that the most senior citizens who have registered for vaccination receive SMS with instructions on their mobile phones and the oldest persons will be vaccinated first.
The senior-most citizens will be the first ones to receive the doses of the COVID-19 vaccine. He urged the healthcare workers and those eligible to get vaccinated to protect themselves as well as their loved ones.
The vaccinations will be done in reverse order by age which means the oldest person who has registered will be vaccinated first, he added.
Dr. Faisal said that the health department had started registration of those 60 years and above for the immunization program from February 15, asking the citizens to send a text message at 1166 or enter their details at the national immunization management system (NIMS) website.