Newly elected members of GB Assembly take oath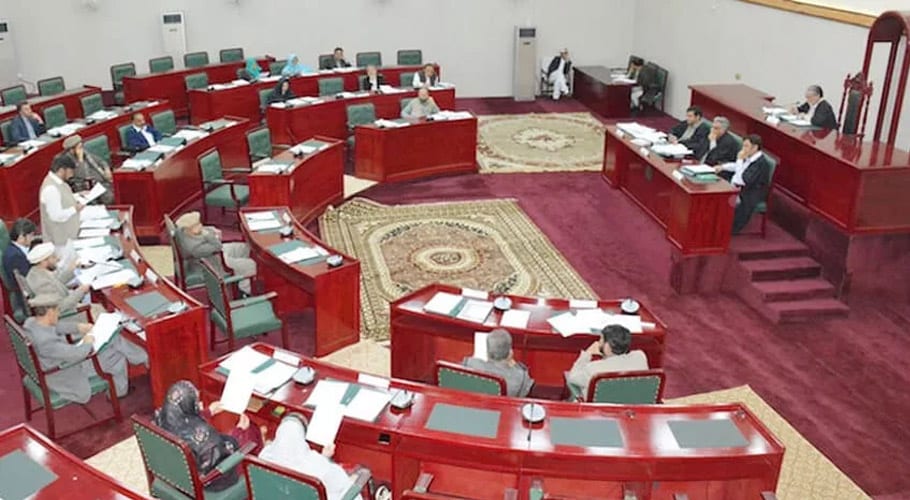 GILGIT BALTISTAN: The newly elected members of the Gilgit-Baltistan Legislative Assembly (GBLA) on Wednesday took oath in the maiden session.
Gilgit-Baltistan Legislative Assembly's Speaker Haji Fida Muhammad Nashad administered the oath to all the 33 newly elected members.
Pakistan Tehreek-e-Insaf (PTI) gained a majority in GBLA with 16 general and six reserve seats in the region. Pakistan Peoples Party (PPP) won five seats while Pakistan Muslim League-Nawaz (PML-N) received only three seats.
On November 22, PTI candidate Syed Sohail Abbas won the election for GB Legislative Assem­bly's constituency GBLA-3. Elections in other constituencies of the GB assembly were held on November 15.
In GBLA-3 the voting was postponed due to the death of PTI's candidate Syed Jaffar Shah. Shah, who was also the president of the PTI's GB chapter, died of COVID-19 on Oct 11 after filing his nomination papers.
According to election results, Sohail Abbas got 5,790 votes, defeating independent candidate Dr Mohammad Iqbal who received 3,211 votes.
After the victory of Sohail Abbas and the joining of six independent winners, the PTI's tally had reached 22 in the GB assembly.
In all, the GB Assembly has 33 seats — 24 of which are contested through directed elections; six are reserved for women and three others reserved for technocrats and professionals. Political parties can nominate their candidates to the latter through proportional representation.
Earlier, PM Imran Khan had expressed happiness over the victory of Pakistan Tehreek-e-Insaf (PTI) in GB polls and said that voters had rejected Pakistan Democratic Movement (PDM)'s narrative.
The prime minister had said that the people of Gilgit-Baltistan had rejected the anti-state narrative of opposition. Pakistan Tehreek-e-Insaf (PTI) would solve the problems of the people of Gilgit-Baltistan by forming a government in the GB region, he added.
PM Imran said the brave people of the region cast their vote despite severe weather conditions and gave a huge mandate to PTI for which they deserve appreciation.
PTI will make all-out efforts to end the sense of deprivation in GB by resolving their grievances at the earliest, the PM added.