'New Mommy' Yasra Rizvi shares glimpse of her 'love'
Actress Yasra Rizvi, who recently became a mother of a baby boy, has recently shared a glimpse of her son whiling referring him 'love'. 
The Churails actress took to Instagram and posted an adorable snap with her son with the caption 'Main aur Love'.
View this post on Instagram
Before her pregnancy took a dig at people who only talked about her pregnancy and not her directorial venture. The actress took to Instagram and shared how disheartened she felt by the media for only talking about her pregnancy and not her directorial venture.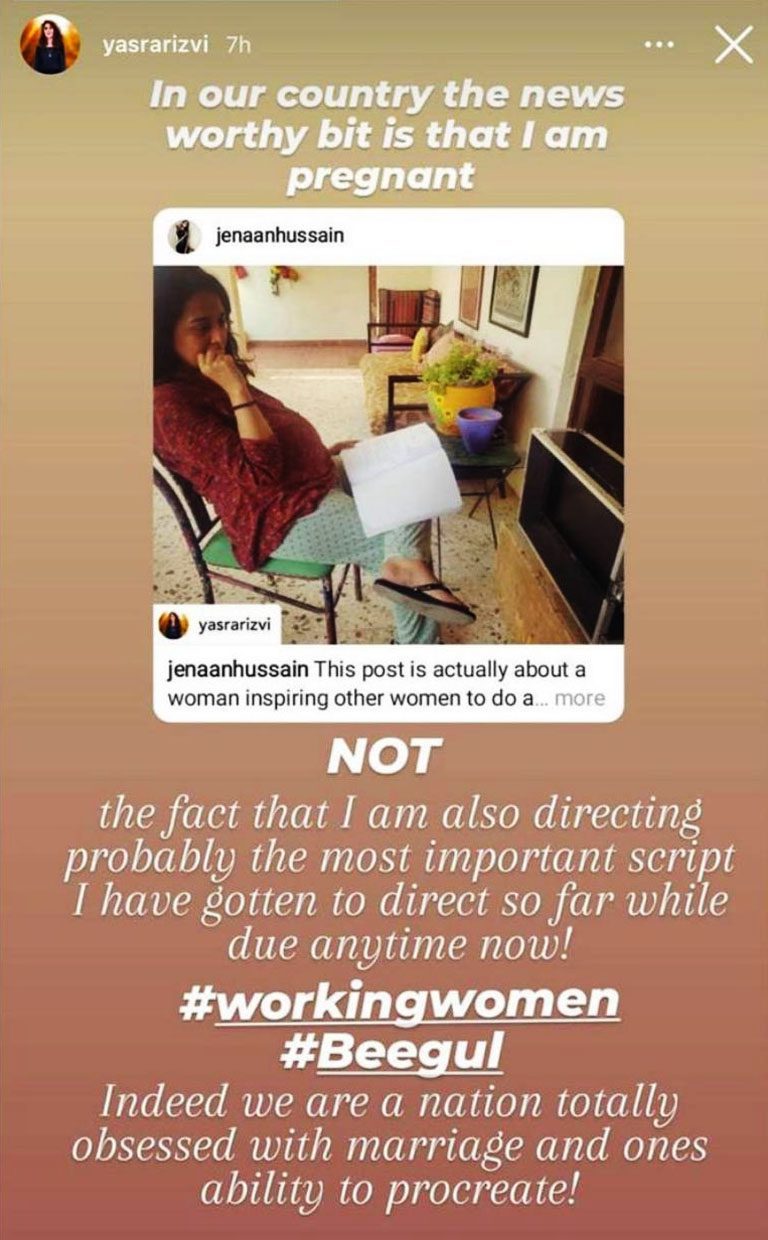 However, she later clarified her comment and thanked everyone for the good wishes. "Aik tou poori baat nahi samajhta koi 🤦‍♀️ Aap ki duaaon aur naik tamannaaon ke liye main tah e dil se shukar guzaar hoon .. maddaahon aur khair khwaaon ki mohabbat aur wishes se masla nahi hai! Shukriya Shukriya Shukriyaaaaaa! ❤🙏," she wrote.
Read more: Yasra Rizvi expecting first child, flaunts her baby bump
Yasra, aged 38, married Abdul Hadi in 2016. The marriage has garnered much attention as her husband was much younger than her. Rizvi and her husband Abdul Hadi welcomed their first boy named Ibn e Adam in May. Yasra Rizvi announced the good news with a beautiful picture with her son on her Instagram account.
Yasra Rizvi is a Pakistani actress and writer. She played the female lead in a number of television productions, including 'Mann Ke Moti', 'Woh Dobara', and 'Churails', the drama which received critical acclaim but also intense criticism due to the liberal representation of women.  She last appeared in the drama serial 'Dunk' which focused on false harassment allegations.