New coronavirus variant confirmed in three UK returnees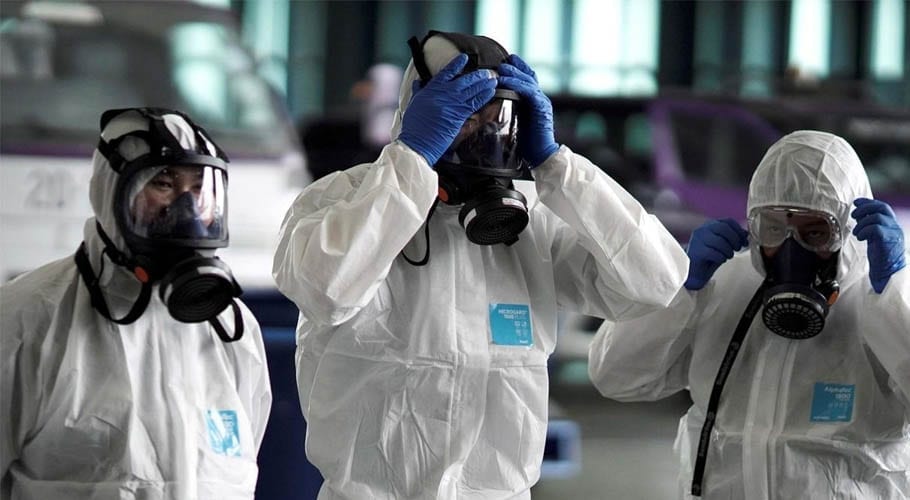 KARACHI: The new strain of coronavirus linked to a rapid rise in infections in Britain has been detected in three citizens who returned from the United Kingdom.
The Sindh Health Department confirmed the sample of three UK returnees shows a 95% match to the new coronavirus variant from the UK in the first phase of genotyping.
The health department took samples of twelve people upon their return from the UK for genotyping, out of which six turned out to be positive, while three showed the new strain of the virus in the first phase.
"The Genotyping showed 95% match of the new variant from the UK," the health department said, adding these samples will go through another phase of genotyping. The department said the contact tracing of these patients is underway and those suspect cases are being isolated.
Karachi (29.12.2020): Samples of 3 UK returnees show a 95% match to the new Corona Virus variant from UK in the first phase of Genotyping. #SindhHealth pic.twitter.com/4UUTSMTOQa

— Health and Population Welfare Department, Sindh (@SindhHealthDpt) December 29, 2020
The government extended the ban on flights from the UK from entering Pakistan till January 4 amid reports of a mutated form of the virus and to control the ongoing second wave of COVID-19.
On December 22, the government has imposed a ban on flights from the UK to enter the country to control the COVID-19 variant which is 'more transmissible' than other strains.
The ban took effect on the night between December 22 and 23 and remains in effect to date. Howeve, passengers who were in transit and had not landed were allowed to come to Pakistan. Passengers with Pakistani passports were allowed to enter the country after proving that they were not COVID-19 positive.
The new strain has already been detected in five countries including Canada, Spain, France and Sweden. More than 20 countries in the European Union and Saudi Arabia have already suspended all flights from UK.