Netizens call out LUMS for banning Ahmadi speaker to talk on 'tolerance'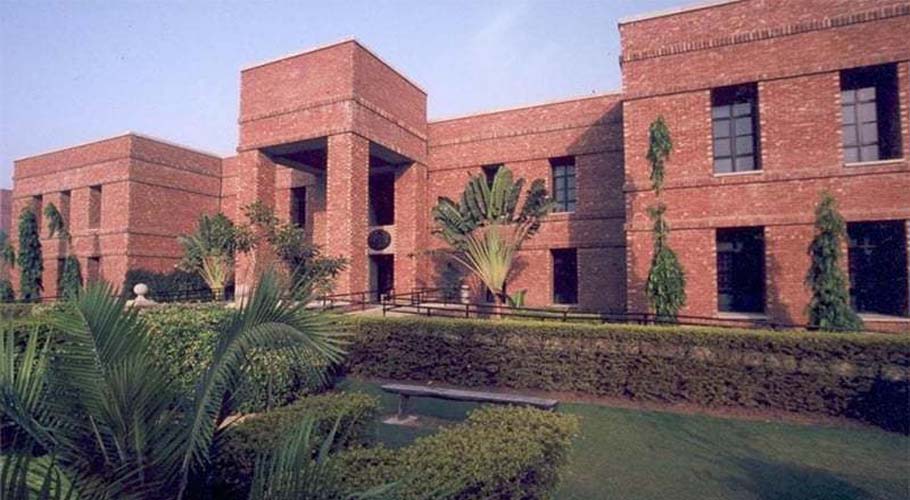 There is a reason why people call the Lahore University of Management Sciences (LUMS) always in the news as it manages to set an odd bar for Pakistanis.
Well, the 'Harvard of Pakistan' made the headlines last month for celebrating Diwali at the campus, and yet again, this time it's based on religious harmony. On 6th December 2022, Amnesty International LUMS Chapter intended to host a talk on tolerance in Pakistan with members of various marginalized minorities.
Amnesty International was abruptly told to drop the Ahmedi representative. Surprisingly, the guests were approved days ago but OSA 'randomly' chose to recheck our profiles, following which they told us that the Ahmedi speaker could not come to the talk.
Upon being asked, the management gave vague responses about external interference.   Since then LUMS is being criticised on Twitter by social media users for their biased action.
So LUMS dropped an ahmadi speaker from coming to a talk by Amnesty LUMS on TOLERANCE 🤡 Ab to hansi ati hay!

Ye kon keh raha Tha k LUMS or beaconhouse elite institutions hein? As I said before, covering shit in gold foil doesn't make it gold.

— Ali Raza (@shezanmango) December 6, 2022
How things change. Only a few years ago I was invited by LUMS to give a talk about the plight of Ahmadis in Pakistan. Universities are meant to be places of open discourse and discussion and safe spaces for marginalised communities. Instead the noose keeps tightening. https://t.co/6VB0xogFTF

— Usman (@UsmanAhmad_iam) December 6, 2022
I take LUMS liberalism with a grain of salt. They'll support the light stuff which brings some backlash but nothing serious then when it comes to serious issues like ahmedi rights or Baloch abductions they're silent. This type of performative wokeness is rampant https://t.co/h91k1cwRXA

— Awhiteespresso (@ghul96) December 6, 2022
This is utterly sad and disrespectful to a community who have contributed so much to Pakistan. What's even the point of hosting a talk on 'tolerance' when its very theme cannot be safeguarded @LifeAtLUMS #LUMS https://t.co/Q2IxgzG1D5

— Shifa Habib (@shifa_habib) December 6, 2022
At least I wouldn't expect this from a place like LUMS. It's so disappointing. https://t.co/BX3BXubYx7

— Khizer Masroor Anns (@itsybitsykhizer) December 6, 2022
Are you being serious? This is what it was really about wasnt it? You as a lums student evoking "jihad" against an ALREADY extremely marginalised group, after an Ahmedi scholar was disinvited, like this is extremely dangerous and problematic and I am DISGUSTED TO SAY THE LEAST. https://t.co/phbnFK2fEa

— Musfira Khurshid (@musfirak55) December 7, 2022
A panel on religious tolerance in which one panellist was barred from attending because of their religious identity. Ironic much? Shameful behaviour on the part of LUMS administration. Embarrassed to be affiliated with this institution today. https://t.co/V2rOx5Yh0S

— Nida Kirmani (@NidaKirmani) December 6, 2022
While we are continuing with the talk, the irony of a particular speaker being dropped on a talk about Tolerance in Pakistan speaks volumes. To make our dissatisfaction known, we will leave an empty seat representing the dropped speaker.

Please join us at 6pm today. pic.twitter.com/31Rwgu8ijL

— Amnesty LUMS (@AmnestyLUMS) December 6, 2022
There are minorities, then there are Ahmadis who are not even worthy enough to be heard in public. A new low for LUMS. https://t.co/bBxfV1jyaG

— sleepy updates 💤 (@NaseerAFaraz) December 6, 2022
Really speaks volumes about the state of our country when even LUMS, the supposed bastion of liberalism in Pakistan, won't allow any Ahmadi speaker at a forum intended to highlight the discrimination marginalized communities face in this country. https://t.co/CVtlrC9Peb

— غفران خالد (@not_ghuf) December 6, 2022
On 6th December 2022, Amnesty International LUMS Chapter intended to host a talk on tolerance in Pakistan with members of various marginalized minorities. Unfortunately, we were abruptly told to drop the Ahmedi representative we had called to speak last night.

— Amnesty LUMS (@AmnestyLUMS) December 6, 2022