Netflix drops trailer for 'Money Heist' Season 4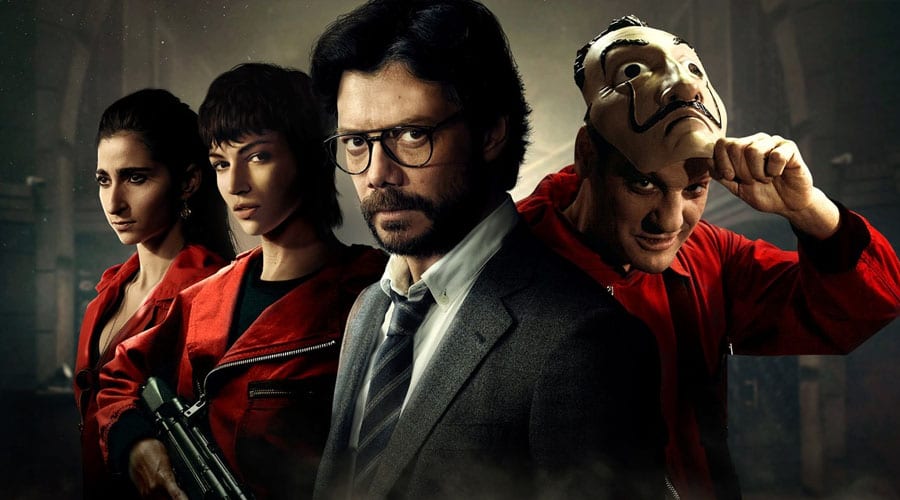 The new season of Money Heist, which is the English title of Netflix hit Spanish show La casa de papel, is set to return next month.
Money Heist is the most popular non-English language show in Netflix history, and the trailer for the forthcoming fourth season just dropped.
The new trailer that was released on Thursday gives us a glimpse of all the chaos that season four will bring to our living rooms. The trailer promises a bunch of explosive episodes with non-stop drama, and plenty of twists and turns as the heist nears the endgame.
READ MORE: Netflix launches Top 10 daily lists of most popular titles
The trailer here begins with Nairobi on a stretcher and The Professor running — or should we say escaping — through a forest. "Our mastermind was losing his mind," Tokyo says as the narrator. "And so were we."
Unlike the heist of the Royal Mint of Spain, nothing has gone according to the Professor's plan with the Bank of Spain. Maybe it is because this robbery was not Professor but his brother Berlin's plan. The Professor took over it driven by his emotional need to avenge Berlin's death.

The Professor is up against rule-bending and extremely manipulative police officer Alicia Sierra. In the previous season, she was successful in catching the Professor and his resistance off guard and throw the "masterplan" off the course.
When the last season ended, things were quite bad at the Bank of Spain. Nairobi was shot, Raquel Murillo was captured, and the Professor was tricked into believing that Raquel was also killed.
READ MORE: Netflix to end 'The Crown' series after Season 5
Going by the trailer things are set to get a whole lot messier next season. The resistance is also breaking from within, thanks to the internal squabble. The Professor's intelligence will be tested as he has the responsibility to get his team out alive.
All episodes of Money Heist Season 4 will drop on Netflix on April 3.