Opposition leaders welcome in PTV: Chairman Naeem Bukhari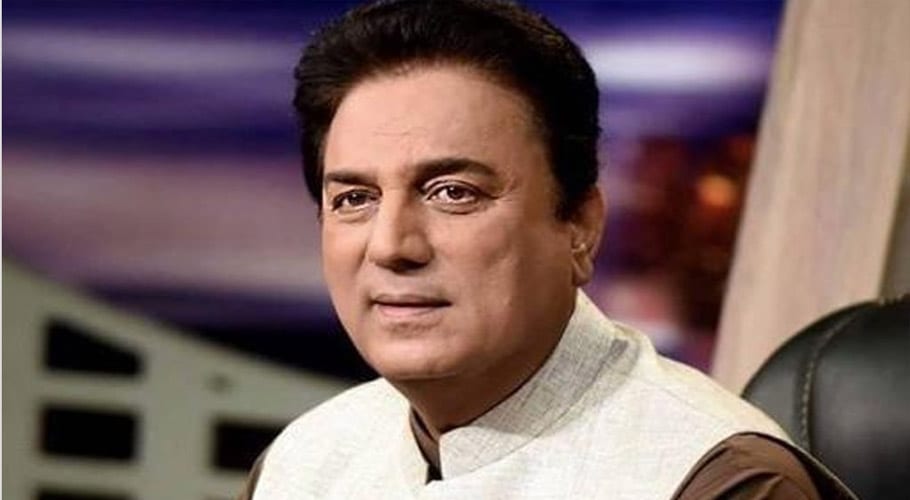 ISLAMABAD: Lawyer turned chairman of Pakistan Television (PTV) Naeem Bukhari has backed from his previous statement of not inviting the opposition in any PTV programs.
Naeem Bukhari, the new chairman of PTV, was bombarded with questions by the members of the National Assembly's Standing Committee on Information and Broadcasting.
Committee member Nafisa Shah asked, "Will you only give a chance to government members on state TV? Will you also give an opportunity to the opposition to present their position on PTV?" On this, Naeem Bukhari said that the issue of not calling the opposition had come out of the mouth in jest, the opposition will be given an opportunity to take a stand on PTV.
Bukhari maintained that if I speak, the opposition complains I speak harshly. "You are all politicians, you can see for yourself that only politics is being shown on all private news channels from 7 pm to 11 pm. The same face is seen on all channels, what is new for the public?" he added.
Read more: Naeem Bukhari appointed as Chairman PTV
He said that PTV is the channel of the state so change the PTV programs, new programming will be seen on PTV from next month, for which the system will be passed on to the new generation, he further said.