Myanmar junta accuses Suu Kyi of bribery, 12 protesters killed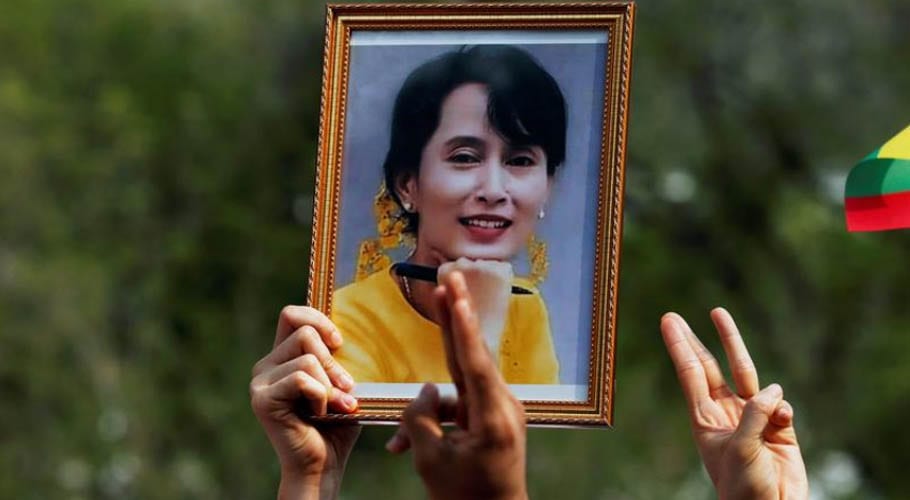 YANGON: Myanmar's junta added new bribery allegations to its charges against deposed leader Aung San Suu Kyi, while an advocacy group said security forces killed 12 protesters in one of the deadliest days since the military took power.
The bloodshed came hours after the UN Security Council had called for restraint from the army, which has been trying to put down daily anti-coup protests and paralysing strikes since it took power. Among the dead were eight people killed in the central town of Myaing when security forces fired on a protest, the Assistance Association for Political Prisoners (AAPP) said.
The junta spokesman, Brigadier General Zaw Min Tun, said Suu Kyi had accepted illegal payments worth $600,000, as well as gold, while in government, according to a complaint by Phyo Mien Thein, a former chief minister of Yangon. "He strongly said that," the spokesman told a news conference. "We have verified those facts several times. Now the anti-corruption committee is continuing the investigation." 
Adding corruption charges to the accusations against Suu Kyi could mean she faces a harsher penalty. She currently faces four comparatively minor charges – including illegally importing six walkie-talkie radios and flouting coronavirus restrictions.
"This accusation is the most hilarious joke," Suu Kyi's lawyer Khin Maung Zaw said in a statement posted on social media. "She might have other weaknesses but she doesn't have weakness in moral principle."
Thursday was one of the deadliest days since the military took power. The deaths brought the number of protesters killed since the coup to more than 70, the AAPP said. Some 2,000 people have also been detained since the coup against Suu Kyi's elected government.
UN human rights investigator Thomas Andrews told the UN Human Rights Council in Geneva the military may have committed crimes against humanity. He called for multilateral sanctions on the junta and the state energy firm, Myanmar Oil and Gas Enterprise. Amnesty International accused the army of using lethal force against protesters and said many killings it had documented amounted to extrajudicial executions.
The UN Security Council violence against protesters and urged the army to show restraint. UN Secretary-General Antonio Guterres said he hoped the statement would push the military to realise that it is "absolutely essential" that all prisoners are released and the results of the November election are respected.
In Myanmar, state media said the junta had removed an insurgent group, the Arakan Army (AA), from a list of terrorist groups because it had stopped attacks in order to help establish peace across the country.
The AA, which is fighting for greater autonomy in the western state of Rakhine, had become one of the most formidable forces in challenging an army that has been fighting various ethnic wars for seven decades.