Muslims should unite for Iran, says Malaysian PM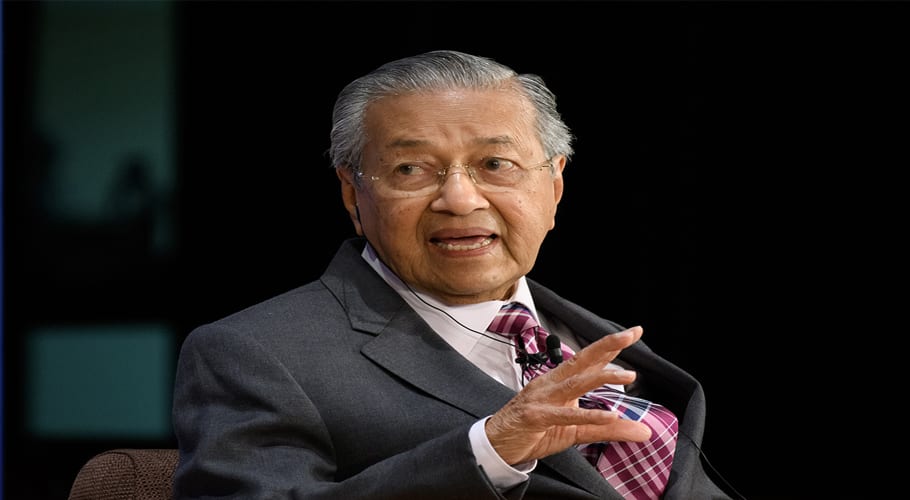 KUALA LUMPUR:  After condemning

the killing of Iranian Commander Qasem Soleimani by the USA,

Malaysian Prime Minister Mahathir Mohamad said on Tuesday that Muslim countries should unify to protect themselves. 
Mahathir stated that the USA's drone attack on Qasem Soleimani was against international law, raising questions and concerns about Muslims around the globe.
READ MORE: USA stops, harasses Irani citizens at its airports
While discussing with the reporters he said,
"The time is right for Muslim countries to come together." 
He added,
"We are no longer safe now. If anybody insults or says something that somebody doesn't like, it is all right for that person from another country to send a drone and perhaps have a shot at me."
"I speak the truth," Mahathir said. "You do something that is not right, I think I have the right to speak out."
A few dozen Iranian men and women protested against America outside Iran embassy in Malaysia chanting "Down, Down USA".
Malaysia has always tried to maintain good relations with Iran amid the American sanctions. Malaysia also hosted a conference of Muslim leaders with President Hassan Rouhani and other leaders discussing business and trade.