CM Sindh Murad Ali Shah contracts coronavirus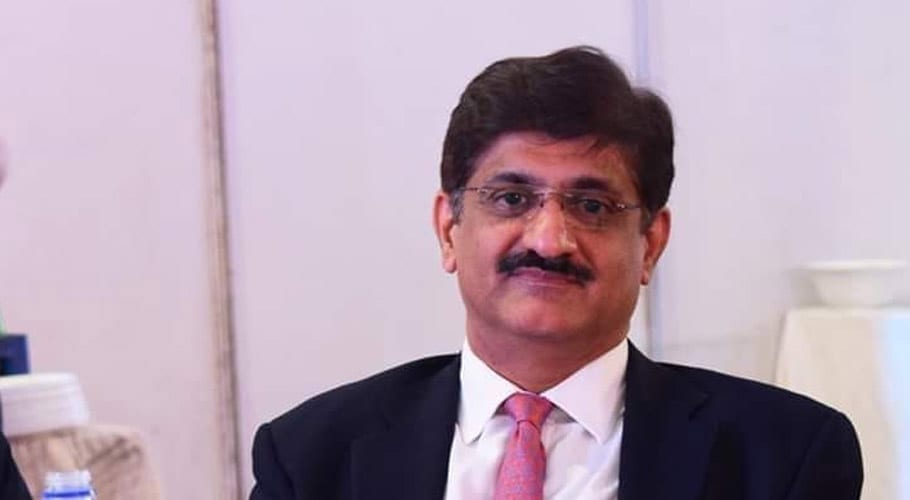 KARACHI: Sindh Chief Minister Murad Ali Shah has tested positive for the coronavirus.
Spokesman of Murad Ali Shah said that the Sindh chief minister had felt a mild fever on Friday. "I tested coronavirus on Friday and found it positive," the minister said.
"I have isolated myself on the advice of doctors," said Murad Ali Shah. Earlier, PPP's Qamar Zaman Kaira's test was also positive.  He also had a positive corona test report which he quarantined himself.
Prominent political leaders who had contracted the virus so far include Federal Minister for Maritime Affairs Ali Zaidi, Aamir Liaqat Hussain, National Assembly Speaker Asad Qaiser, PML-N President Shehbaz Sharif, Shahid Khaqan Abbasi, and Railways Minister Sheikh Rashid.
Pakistan has reported 2,128 new coronavirus cases and reported 19 more lives caused by a coronavirus. In Pakistan, 323,824 patients of coronavirus have recovered and 28,484 are undergoing treatment.
The number of coronavirus patients in Sindh is 155,680 and in Punjab, it is 110,450. 42,370 cases have been reported in Khyber Pakhtunkhwa, 24,218 in Islamabad, 16,407 in Balochistan, 5,455 in Azad Kashmir, and 4,452 in Gilgit-Baltistan.
The coronavirus has killed 2,475 people in Punjab and 2,747 in Sindh. The death toll in Khyber Pakhtunkhwa has risen to 1,311, Islamabad 257, Balochistan 156, Gilgit-Baltistan 93, and Azad Kashmir 121.
Read more: Coronavirus claims three more lives in Sindh
The second wave of coronavirus has started in Pakistan. To deal with the second wave, SOPs will have to be strictly adhered to. According to the NCOC, the coronavirus is spreading in 15 cities across the country. Eighty percent of corona cases in Pakistan were reported from eleven major cities.