MQM-P raises concerns over appointment of city administrators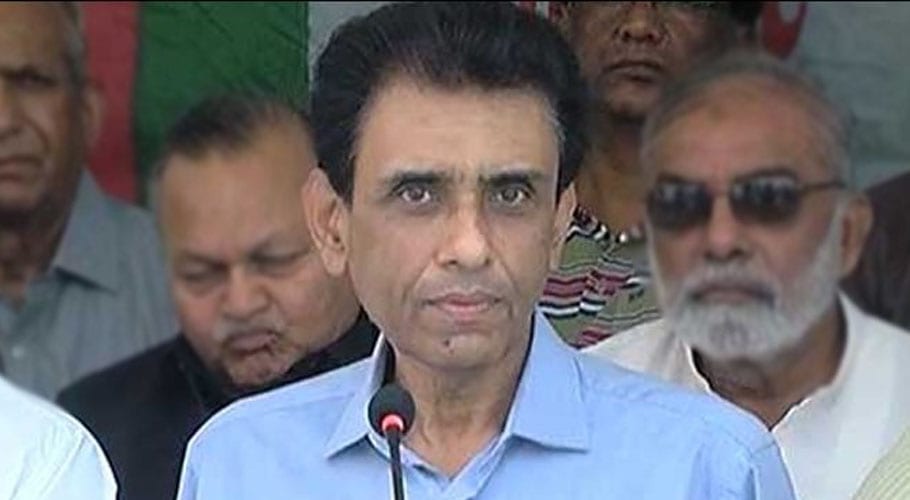 KARACHI: Muttahida Qaumi Movement-Pakistan (MQM-P) Convener Dr Khalid Maqbool Siddiqui on Tuesday criticised the Sindh government for appointing "non-local officers" as administrators across the province.
Addressing a press conference, the MQM-P leader said the party would not comment on the funds allocated under the Karachi Transformation Plan. However, he expressed concerns over the appointment of senior bureaucrat and former commissioner Iftikhar Shallwani as administrator.
He said the party had demanded that the administrator should hail from Karachi and is able to understand the woes of the people and is not politically affiliated.
He said they had demanded the same demand for Hyderabad, Larkana and Sukkur but were told it was not feasible to appoint a separate administrator and instead deputy commissioners were given this responsibility.
He criticised the federal government for allowing future development work to be carried out by a bureaucrat of the PPP government. He said that the appointment of the District East administrator was also raising questions. "You deemed such individuals capable but don't think Pakhtuns, Punjabis or Urdu speaking are capable," he said.
Regarding the Karachi Transformation Plan, he said added that the federal government had fulfilled its end of the bargain on development projects but the provincial government had failed.
Maqbool also criticised the federal government for not being strict with the provincial government. adding that the PPP had divided Sindh into two separate parts.
On Saturday, the provincial government had appointed senior bureaucrat and former commissioner of Karachi Iftikhar Shallwani as the city's administrator.
Sindh Governor Imran Ismail stated that Shallwani's appointment was a consensus decision of all stakeholders. However, the MQM-P had called the move an injustice and discrimination on ethnic grounds.