Minister criticizes PDM for holding public rallies despite COVID-19 threats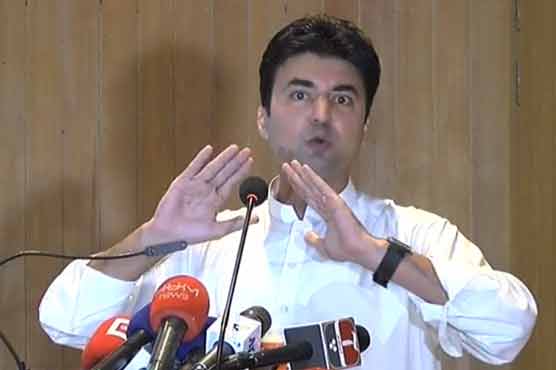 ISLAMABAD: Federal Minister for Communications and Postal Services Murad Saeed has criticized the opposition's Pakistan Democratic Movement (PDM) for holding public rallies despite raising threats of COVID-19 in the country.
On a social media website Twitter, the minister said for the domestic function coronavirus test was mandatory but asking people to join the public meetings. They were crossing all limits for the protection of their own interest and hid corruption, he added.
توقع تھی کہ عوامی اجتماعات کہ لیے بھی اسی سنجیدگی کا مظاہرہ کیا جاتا، اس بات کو مدنظر رکھتے ہوئے کہ سال کے آغاز میں یہی پارٹیاں گورنمنٹ سے مکمل لاک ڈاؤن کا مطالبہ کررہی تھیں۔ pic.twitter.com/eyfvDguIFp

— Murad Saeed (@MuradSaeedPTI) November 21, 2020
The minister said the opposition wanted to take revenge for their defeat in elections from the people. He said it was essential to follow the National Command Operation Center directives for the control of pandemic and financial losses.
اپنی نجی محفل میں شرکت کیلے کرونا ٹیسٹ لازمی اور عوام کو کرونا ایس او پیز کے خلاف جا کے جلسوں میں شرکت پر اکسانا۔ اپنی چوری بچانے کیلے کس حد تک گریں گے؟

— Murad Saeed (@MuradSaeedPTI) November 20, 2020
PDM on Friday vowed to defy the government ban on its public gathering in Peshawar on Sunday, warning the district administration that use of force to stop the protesting citizens could spark street battles.
The representatives of the PDM had while speaking at a joint press conference at Peshawar Press Club announced that rallies across the country will be held as the PDM planned until the Pakistan Tehreek-i-Insaf (PTI) government is removed.
Pakistan Peoples Party's central information secretary Dr Nafeesa Shah at a separate presser also warned the government against playing with the emotions of the masses, asking the administration to allow the 11-party opposition alliance to hold its Peshawar rally in a 'peaceful' manner.