Metro Bus employees demand release of salaries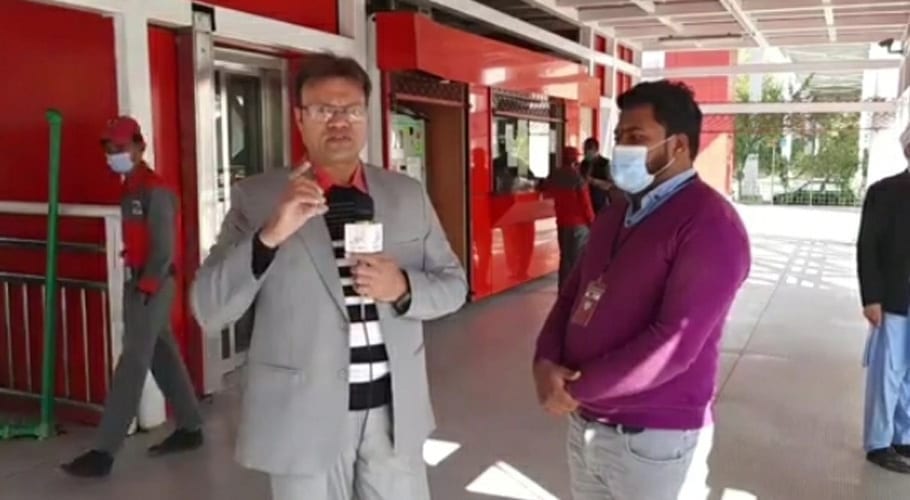 RAWALPINDI: The employees of Metro Bus Service (MBS) have demanded the immediate release of their pending salaries and announced to come on roads if their outstanding dues are not cleared soon.
According to sources, the majority of employees working in Metro Bus Service (MBS) in different cadres have been deprived of their salaries for over two months while around 300 people who helped keep the service operational have also not been paid their salaries since August this year.
Talking to MM News, unpaid, poor and hungry employees have strongly condemned government policies and said that the COVID-19 situation has broken their back. Prime Minister Imran Khan is only giving statements and has done nothing to address public grievances, they denounced.
Akmal, in charge of Metro Bus Ticketing Staff, said that the company left his family and those of many of his colleagues starving as they have not been paid for two months.
Prime Minister Imran Khan has directed to pay all employees in lockdown situation but his directives have not been followed in the case of Metro Bus Authority management, he added.
"We have not paid the rent yet, we have not been able to pay the electricity and gas bills, we have now received notices to cut the gas, electricity and water connections," he said.
He appealed to Prime Minister Imran Khan and Chief Minister of Punjab Sardar Usman Bazdar to give orders to the issuance of salaries immediately so that they can pay their dues and come out of this fearful environment.