Meet Yasmin Zaidi who singlehandedly feeds homeless animals across Karachi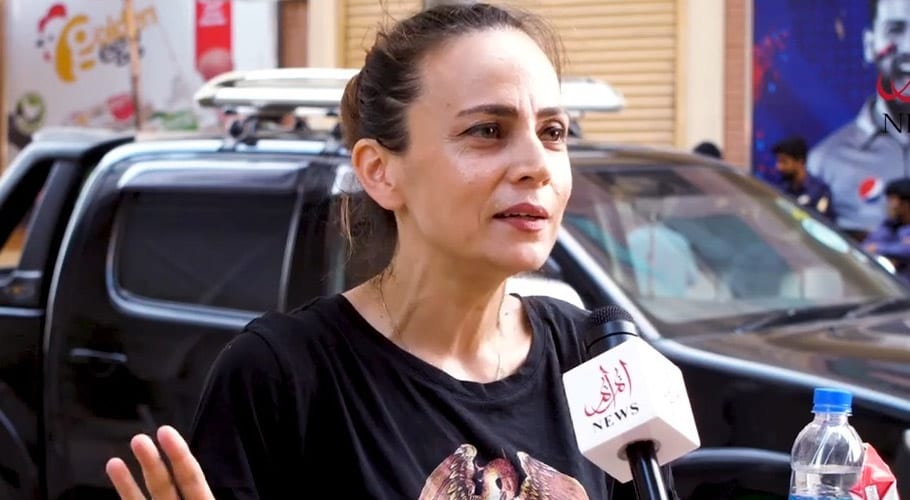 KARACHI: Yasmin Ali Zaidi (JAZZ), the wife of PTI leader and Maritime Affairs Minister Ali Zaidi has launched a drive to feed stray animals during the COVID-19 pandemic across the metropolis.
According to Yasmin, "The lockdown has had a big impact on stray animals and birds as they have no means of feeding themselves. It is our duty to take care of animals which are dependent on us."
Yasmin Ali Zaidi is giving food to street animals in Karachi. According to her, we should provide food to street animals for their survival in the lockdown days.
She said that stray dogs and other animals are largely dependent on the garbage and leftover food from restaurants, canteens and marketplaces, all of which have been shut down in the wake of the COVID-19 pandemic. "There's a dog in my street and I went to feed him every day", she added.
Yasmin said that while the governments were taking adequate measures to ensure the poor and needy get food, no such steps are being taken for stray animals.
"It is in times of need that we must go out of our way and actively look out for those that need help," she added.
She urged the Animal Welfare Board of Pakistan as well as concerned authorities to establish a committee to ensure adequate food and water is being provided to stray animals.
She insists that all necessary measures must be taken to ensure stray animals don't go hungry. She also said, "It makes me feel so happy feeding these street animals. Nowadays they eagerly wait for me."
Yasmin further said, "We need more compassionate people to make this planet a better place to live. She appealed people to take part in this noble cause to save the lives of street animals."