Marriage hall owners to protest at Islamabad's D-Chowk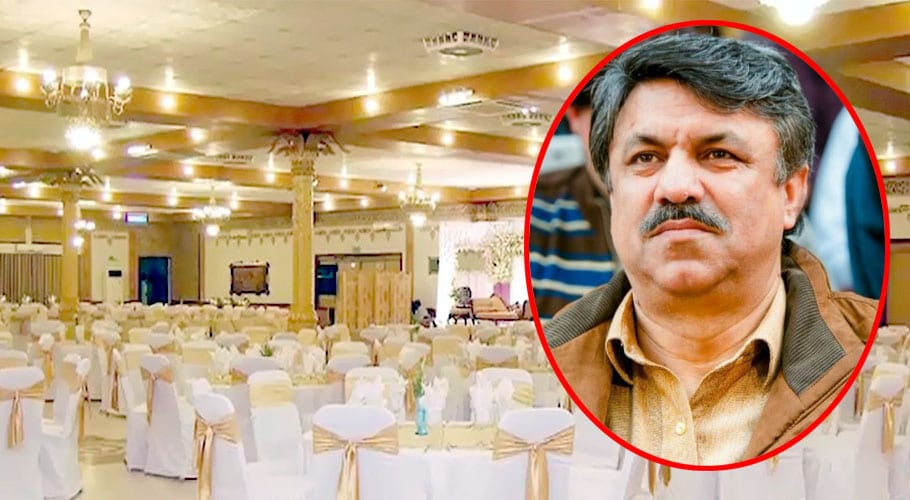 ISLAMABAD: The owners of marriage halls and marquees will stage a protest at D-Chowk on Thursday (today) demanding the reopening of their businesses across the country.
More than 25,000 people are associated with marriage halls and marquees and the catering industry which has remained closed since several months due to the coronavirus pandemic.
All Pakistan Marriage Hall Association central president Khalid Ayub said they had cooperated with the government and closed down all wedding halls on 16th March, 202 when the lockdown was imposed. He said despite the passage of over five months, the government is not concerned about them and has reopened all other businesses under Standard Operating Procedures (SOPs) and safety precautions.
"Those associated with the industry are unemployment and starving. We are raising a voice for our rights. We have appealed to the government several times but we have been underheard. We have no other option and have decided to head towards the capital and protest at D-Chowk so that our demands are accepted," he said.
He demanded that the government should provide the reason for adding their business to the high-risk list, while all other organisations and services are operating under SOPs and safety precautions. He also demanded a financial assistance package for the workers in the wedding management industry.
He said interest-free loans should be provided as marriage halls owners have been indebted during business closures. Furthermore, he said they should be granted tax exemption for three years. Marriage industry, marquees, and outdoor catering services should be given the status of an industry and banks should provide loans to them, he added.
He also demanded that waiters, cookers, managers, supervisors, and other staff in the industry should be included in the Ehsaas programme and the financial loss incurred during the past five months due to the lockdown should be repaid.
He called for reopening wedding halls and the industry before 28th July without any time restriction. He said the protest will continue at D-Chowk until their demands are fulfilled.