The man behind Iqra University: Hunaid Lakhani on making futures brighter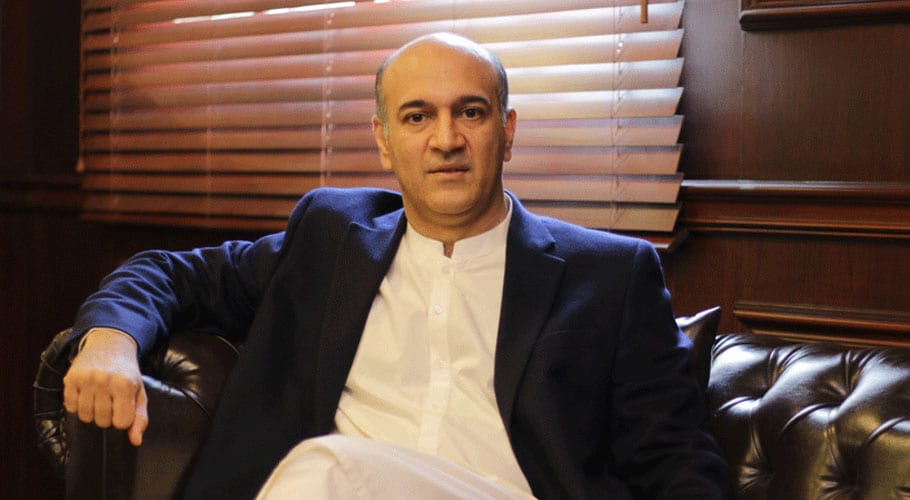 From education to politics, Hunaid Lakhani, founder and former chancellor of Iqra University has established a platform where youth from all walks of life can prosper.
After graduating in Business Administration from American College, Los Angeles in 1997, Lakhani attended the Owner-President Management Program at Harvard Business School in 2006. In 1998, Lakhani built Iqra University, an institute that could cater to students belonging to every social class of the country. As head of Bait ul Mal Sindh, he actively participates in social welfare projects.
We spoke to him about his life and vision to find the key to quality education.
MM: What difficulties did you face while establishing Iqra University?
Hunaid Lakhani: The biggest difficulty I faced for establishing Iqra University was the mindset of our regulatory bodies. They thought that we in Pakistan don't need a private sector for higher education, secondly, they did not set procedures and requirements for the establishment of a university. So I had to go from pillar to poster, the education department, the law department, the governor house, the assembly and finally got the approval from the president of Pakistan and then again the governor of Sindh approved it in the assembly. The whole procedure took almost 2.5 years. So from 1998 to 2000, I was without any chapter, without any approval from the regulatory body.
MM: How did you manage to make Iqra one of the top 10 universities in Pakistan?
Hunaid Lakhani: Well it was very easy, we hired the best human resources, the best vice-chancellor, the best facility, the largest number of PhDs, then the best infrastructure. We focussed on research and published more papers than any other university as the creation of knowledge is the real job of the university which I think Iqra did better than any other university. In addition to the other requirements of faculty training, delivery of lectures, learning outcomes, quality assurance, we were better than the requirements of the regulatory bodies and we always try to excel in the requirements.
MM: Why did you choose the name Iqra?
Hunaid Lakhani: I thought I was lucky to have found this name 'Iqra'. It's the first word of our holy book and 'Iqra' means 'read' so I thought that there must be some universities with this name in one of the 50 Islamic countries but luckily it was available and I got this name.
MM: You have fast-paced through your career and success, from an IU chancellor to a PTI worker/politician – did you ever feel this came at a cost?
Hunaid Lakhani: Yes… I resigned from the chancellorship to become a member of PTI so I am no more part of Iqra. It is my university or you can say it is my baby but I am more into social work and political work these days. The cost is, of course, that it was a very rewarding career as an educationist. I felt I was a very successful man, and being a politician, sometimes you feel its a daunting task. It takes a toll on your health also plus on your family as well and quality of life also. It's a thankless job also, so it is difficult to compete with other political parties because they are more organized, more experienced and there is a lot of inside leg-pulling in the party also… which is demotivating so yes I would say it is challenging.
MM: As a founder of 'Academy School', what new ventures should we expect in the future?
Hunaid Lakhani: The academy school system is a new venture and I thought that if we get this soon from Montessori or grade-one level, it would be much easier to make the foundation strong. We can use it for our university to polish them but as far as the new ventures are concerned, I am going online and we want to be the first one in the country. We have already launched and will keep going until we achieve it IA soon.
MM: If you had to act in a movie, what character would you choose to be?
Hunaid Lakhani: Well I am not interested in acting but Danish in 'Meray Paas Tum Ho' is an interesting character and I think I can relate to him better than anyone else. I would love to act like him if it is written by Khalil-ur-Rehman.
MM: What is your vision for the future of education in Pakistan?
Hunaid Lakhani: My vision for education is that our kids from rural areas should be equally equipped compared to the students of urban areas and this is only possible if we have standard education system and quality content available online. We must also bring into motion a lot of life skills that can improve their well being. Their well being is the most important thing. Unless or until we give them the skills to improve their livelihood, we are not doing our jobs right. So I see education as giving them tools to improve their income, their livelihood, health, their crop, their animals and improve in their ways of life. 
MM: Would you like your children to pursue a similar career?
Hunaid Lakhani: No, I would like them to follow their interest and if they go do something of their interest, it would better for them. They will become happier people in their lives.
MM: How can education empower youth to become tomorrow's leaders?
Hunaid Lakhani: Well the most important part of education is you are aware of the ground realities. Most of the schools you see in Pakistan either train you to go live abroad or they don't train you at all so it's important that you keep a balance and train them in life skills. Such skills can improve their well being and their financial status, their health. To be a successful person you need to have many things right, not just the career. We are living in a global village and so financial wellbeing is one of the most important things but while you are teaching them skills to be a successful person in this corporate world, you can teach them skills to be happier also. Some religion, some social work, some futuristic technology so they can compete with the modern world, the world of apps, the world of blockchain, the world of artificial intelligence; its a completely new industrial revolution and they have to have all the tools to be successful in this industrial revolution.
MM: You have also built a hospital that offers free treatment, what lead to this initiative?
Hunaid Lakhani: Well, I did not know anything about the medical field, I only started this because my father was in hospice in London and in the US. We could not bring him back because there was no hospice facility available in Pakistan back then in 2019. So it was his will to establish a nice hospice in Pakistan, one of the best hospice in the country and I am only doing so that we have a 'Sadqa-e-Jarya' for him.