Malir, Railway Police scuffle over occupied land near Landhi station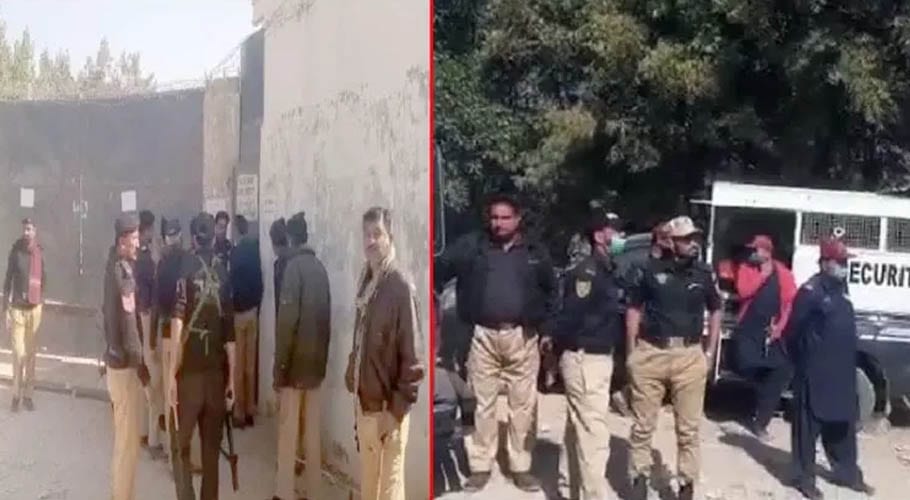 KARACHI: Railways Police came face-to-face and scuffled with Malir Police as it attempted to vacate a piece of land occupied near the Landhi Railway Station.
The incident occurred when Pakistan Railway sought the help of the police to vacate a piece of land which has been occupied for the second time. This created a direct confrontation with the Malir Police forcing both sides to draw their guns against each other and creating chaos in the area.
The land belonging to the railways in Jumma Goth in Landhi was occupied for several years where a well-known garment factory had set up an illegal godown. A few days ago, the land had been vacated after assistance from the police.
The factory's administration attempted to occupy the land again five days ago by sending armed men in connivance with the local police station. Railway authorities were informed that the land was been occupied and sprang into action. This lead to a confrontation between the Malir police and the railway authorities as both brandished their guns against each other.
It has been revealed that garment factory's administration has filed a case and attempted re-occupying the land. The land is the property of the Pakistan Railway while the garment factory had been occupying the land. Railway authorities have decided to approach the courts over the involvement of the Malir Police and and interference of the higher of police officials in the occupation and urged to vacate the land.