Maldives parliament dismiss Chief Justice and senior judge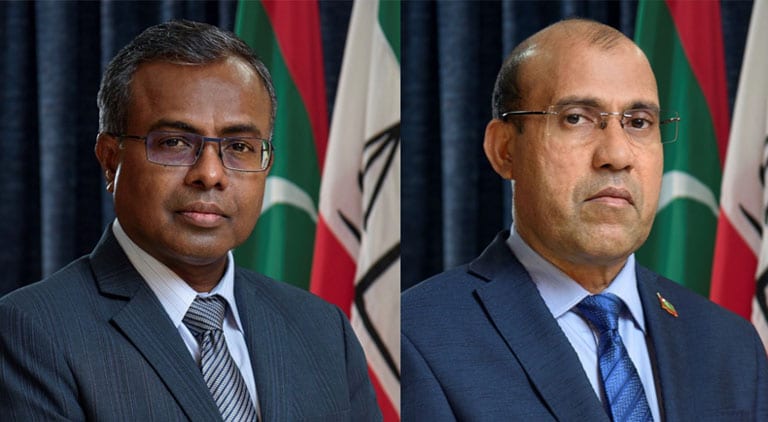 MALE: Maldives lawmakers voted on Monday to dismiss Chief Justice Dr Ahmed Abdulla Didi and Supreme Court judge Justice Adam Mohamed Abdulla from the Supreme Court.
The government said was part of an overhaul of the judiciary but the opposition branded an attack on the independence of the courts.
Lawmakers said they were acting on the recommendation of the parliament-appointed judicial watchdog which said this month that some of the top court's judges had violated the constitution.
President Ibrahim Mohamed Solih came to power in September 2018, promising to improve law enforcement and end what he called corruption in the country's institutions.
READ MORE: Rajapaksa storms to victory in Sri Lanka elections
Last month, the watchdog suspended the pair for 60 days and sought their dismissal after probing alleged ethical misconduct related to at least 17 instances where the apex court violated the constitution or usurped powers of parliament and other state institutions.
Those violations included the suspension of dozens of lawyers after they called for judicial reforms and a ruling which stripped a dozen lawmakers of their seats after they joined the then opposition, now ruling party, in 2017.
READ MORE: ICC approves probe into Myanmar Rohingya abuse
Throughout the investigation, the Supreme Court and some of it judges have accused the watchdog of obstructing their business. The Judicial Service Commission said the Chief Justice's office had received a copy of its report but had returned it.
Both judges refused to cooperate with the inquiry, contending that the watchdog lacks the constitutional authority to conduct probes into the merit of decisions made by a judge. After refusing to accept a summons and investigation report, the chief justice also refused to accept his suspension over alleged due process violations.
A total of 69 mostly ruling party lawmakers voted to impeach the chief justice and the judge, MPs and officials said, more than the two-thirds majority needed in the 87-member house to push the motion through under the constitution.