LHC to resume hearing of Nawaz Sharif's ECL case today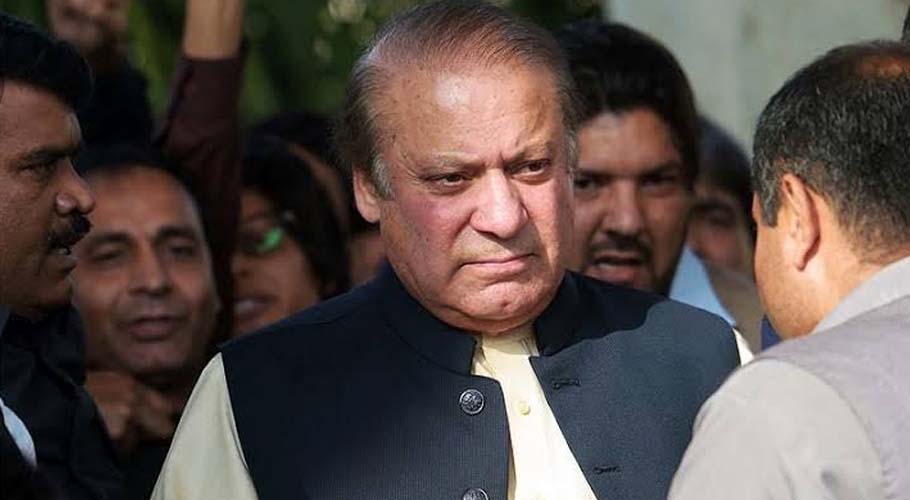 LAHORE: The Lahore High Court (LHC) will resume the hearing of former premier Nawaz Sharif for the removal of his name from the Exit Control List (ECL).
The bench, headed by Justice Ali Baqir Najafi and comprising Justice Sardar Ahmad Naeem will resume hearing the petition.
Pakistan Muslim League-Nawaz (PML-N) President Shehbaz Sharif had filed an appeal in the LHC seeking the removal of his brother Nawaz's name from the ECL.
The plea stated that the government has granted bail to Nawaz Sharif has been granted bail on medical grounds; however, the interior ministry has not removed his name from the ECL.
During Thursday's hearing, the court inquired a report and para-wise comments from the federal government and the National Accountability Bureau (NAB).
Appearing on behalf of the federal government, Additional Attorney General Ishtiaq A Khan opposed to the maintainability of the petition and requested that the petition be dismissed for being non-maintainable.
Also read: LHC to hear plea of Nawaz Sharif's ECL case today
Amjad Pervez, the counsel of Nawaz, stated that the condition of providing Rs7.5 billion surety bonds was not based on any provision of law.
He added the government's condition provided no legal standing as the petitioner had been granted bail in Chaudhry Sugar Mills case by the LHC and his sentence in Al-Azizia reference had been suspended by the IHC.
Also read: Khawaja Asif assures Nawaz's return after his treatment
He further said that Nawaz had the fundamental rights under Article 4 & 15 of the Constitution to move freely.
Earlier on Wednesday, a subcommittee was held where Federal Minister for Law Farogh Naseem announced that it would allow Nawaz to go abroad for medical treatment for four weeks but after submitting surety bonds.
As mentioned, the federal committee demanded from Pakistan Muslim League-N (PML-N) to submit as surety bonds worth Rs 7 billion in return of removing Nawaz's name from the ECL.
Also read: Govt allowing Nawaz to travel abroad is big step: Fawad
Nawaz Sharif, however, rejected the government's offer made on medical gro­unds and to pay Rs 7 billion as surety bonds equivalent to the fines imposed on him by an accountability court in two corruption cases in which he was convicted.