'Leave Kartik Aaryan alone': Kangana Ranaut lashes at Karan Johar over nepotism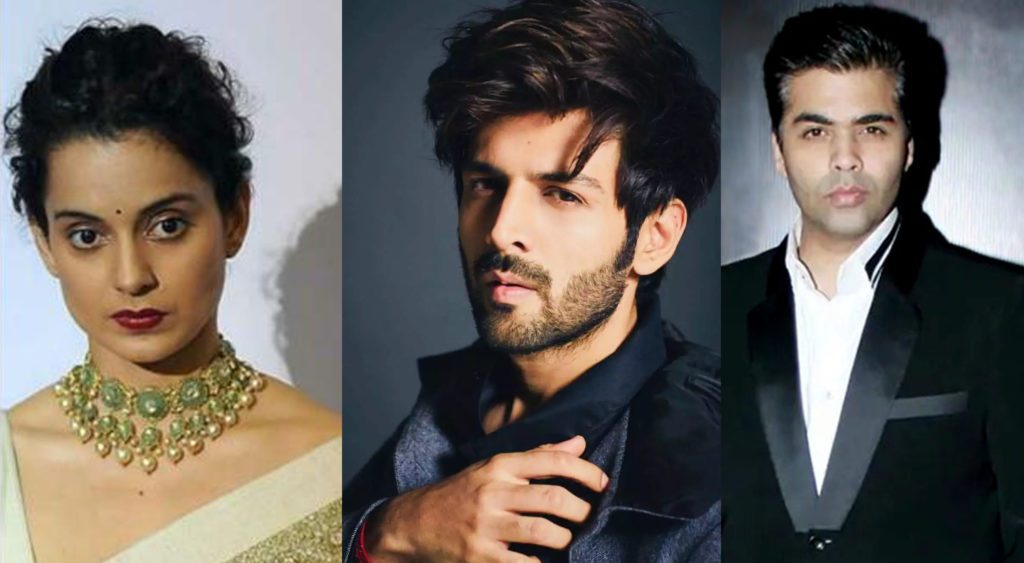 Bollywood actress Kangana Ranaut has lashed out at Indian director Karan Johar as he ousted actor Kartik Aaryan from 'Dostana 2'.
The Thalaivi took to Twitter and schooled Johar that the 'nepo gang club' just 'like Sushant Singh Rajput, don't go after Aaryan'.
Kartik has come this far on his own, on his own he will continue to do so, only request to papa jo and his nepo gang club is please leave him alone like Shushant don't go after him and force him to hang himself. Leave him alone you vultures, get lost chindi nepos… https://t.co/VJioWHk38i

— Kangana Ranaut (@KanganaTeam) April 16, 2021
According to Ranaut, Kartik has come this far on his own, he will continue to do so. She sarcastically requested Karan that he and his nepotistic group should leave Karthik Aaryan alone and just like Shushant, do not go after him and force him to hang himself, the actress wrote in a tweet.
Read more: Kartik Aaryan exits 'Dostana 2' over creative differences
The tweet came after the news circulated on social media that Kartik Aaryan will no longer be part of the movie 'Dostana 2'. Indian director Karan Johar himself confirmed the news informing fans that they will be recasting its upcoming movie.
The Collin D'Cunha directorial previously starred Kartik Aryan, Janhvi Kapoor, and Laksh Lalwani. Kartik has walked out of Dostana 2 over creative differences. He and Janhvi had started shooting for the film in Amritsar in November 2019. The shoot was halted in March 2020 due to the outbreak of COVID-19.