Lack of security at Civil Hospital Karachi irks doctors, staff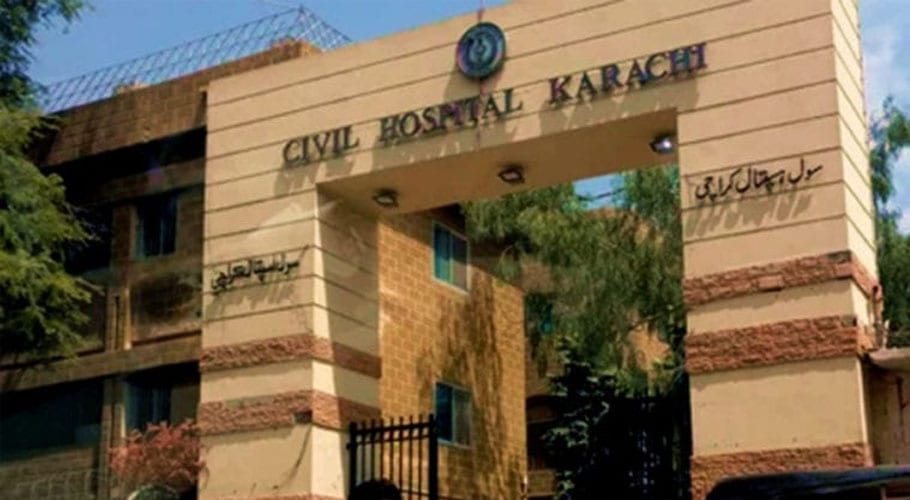 KARACHI: The doctors and staff working at Civil Hospital Karachi (CHK) find themselves vulnerable as incidents of robberies, and theft happened on daily basis.
A doctor who works in Civil Hospital's emergency told this scribe on condition of anonymity that the security situation in the hospital was so poor that anyone could enter the emergency carrying a bomb easily.  There are no security guards who frisk anyone while entering the hospital, he added.
He said that a long queue of rickshaws, motorcycles and beggars just outside the hospital was a security risk for the hospital as anyone could place explosives material in one of the rickshaws.
Sources said an orthopedic surgeons' car was stolen from inside the Civil Hospital Karachi due to a poor security situation. Despite spending millions of rupees in the name of security, the security situation has deteriorated to an alarming extent, sources added.
Young Doctors Association at Civil Hospital Karachi has demanded the Health Minister, DG Rangers, IG Sindh, Chairman NAB, Anti-Corruption and others to orders an inquiry against those who got millions in the mane of security.
It should be noted that women doctors have been robbed inside the premises of the hospital several times. It is common to steal valuables and mobile phones from the room of family doctors.