KWSB cuts off water connection of several major defaulters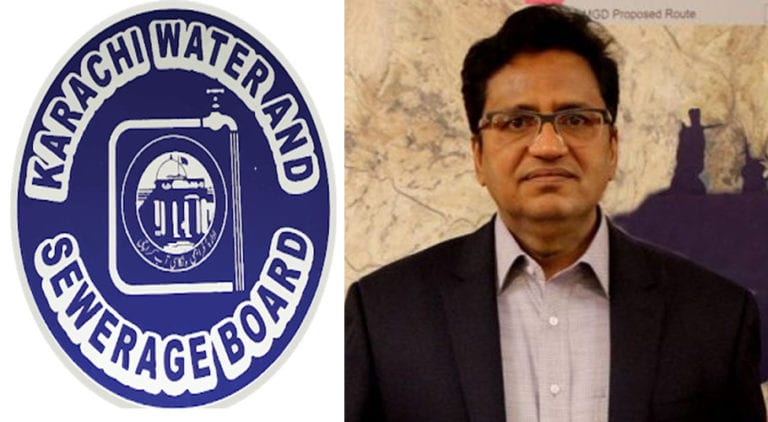 KARACHI: On the order of Karachi Water and Sewerage Board (KWSB)

Managing Director Khalid Mahmood Sheikh the officials

have disconnected water connection to several major defaulters in different areas of the city on Wednesday.
According to sources, KWSB special teams formed for the ongoing operation against Water Board defaulters visited the Federal B Area, Gulshan-e-Iqbal, Gulistan-e-Jauhar, Sindhi Muslim Society, Malir, Korangi, Saddar, Lions Area, Gulberg, Scheme 33, Ahmedabad, Pakistan Chowk and other areas of the city disconnected water connections of owing million to KWSB.
KWSB officials said that due to lack of cooperation from the defaulters, the institution was suffering economically and has appealed to the consumers several times to pay their outstanding dues.
Industrial associations were asked to cooperate with the KWSB and urge their defaulting members to clear the outstanding dues or else KWSB would be forced to disconnect their connections. 
The KWSB had to take extreme measures over no response from the certain defaulters in the city. The KWSB MD stated that the department required cooperation from industrialists in this regard, and if the dues were paid in time, the institution would be able to serve the city better.