Kashmir remains under lockdown for past 53 days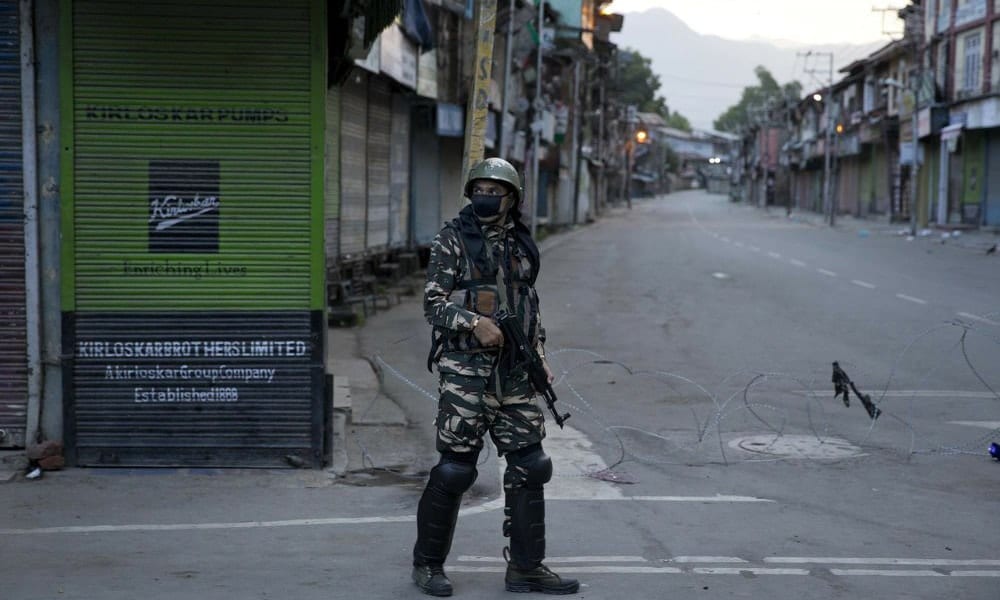 SRINAGAR: Life in Indian occupied Kashmir remains paralyzed for the 53rd consecutive days on Thursday without any change. 
According to the reports issued by Kashmir Media Service, the clampdown on communications, including mobile phones and the internet remains in force and, according to officials, they have no plans to be lifted in the near future. 
All commercial and educational institutions in Indian occupied Kashmir valley are closed and roads seem to be deserted due to the ongoing restrictions on the mobility of the Kashmiris. The tourism sector has also taken a bad hit due to the curfew in the valley. Majority of hotels are empty and taxi service is unavailable too.
Pakistan has remained vocal against the atrocities being committed in the restive region. The people of the valley do not have access to basic necessities. Pakistani politicians and parliamentarians have condemned Indian brutalities in Kashmir.
Prime Minister Imran Khan has continuously asked the world for its help. The premier, on his recent visit to New York, had informed members of the civil society and journalists of the prevailing situation in occupied Kashmir, the ongoing lockdown and communication blackout. and a humanitarian crisis originating from these restrictions has paralyzed life in the valley.
READ: Erdogan calls for World's attention to Kashmir dispute
In his address at the UN General Assembly yesterday in New York, Erdogan had harshly criticized the world community for their failure to address Kashmir dispute, which has been awaiting resolution for the past 72 years.
"In order for the Kashmiri people to look at a safe future together with their Pakistani and Indian neighbors, it is imperative to solve the problem through dialogue and on the basis of justice and equity, but not through collision," said the Turkish president.